A pair of porcelain figural bookends Pierrot and Columbine
Antique Pietra Dura Bookends
Pair Of Antonio Canova (copy) Lion Book Ends
19th-20th century
Pair of Ming Fu Dogs
China
Ming Dynasty 1368-1644
A pair of green glazed terracotta Ming sculptures.
Unusual size and in a very good condition.
Pair of Chinese-Expert seated Dogs
China
Circa 1780-1790
Greyhound Bookends
Important Galle Faience Cat And Dog
France
circa 1890
Blue Monkey Bookends
United States
1910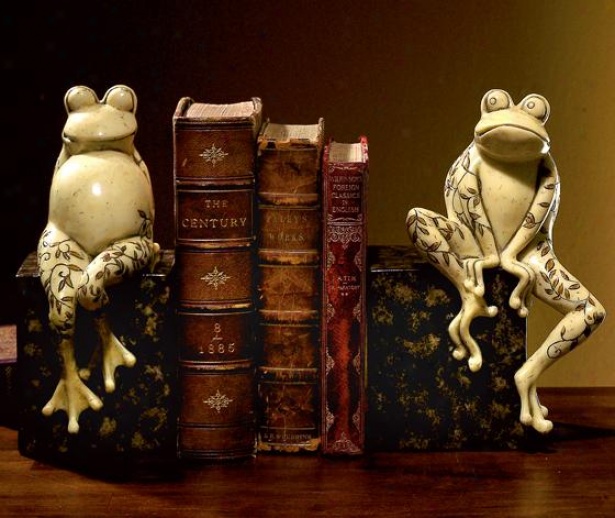 Frog Prince Bookends
A pair of Lalique glass Bookends with birds.
Cubist style Art Deco Eagle bookends
1930
style Art Deco
ROLAND PARIS "BIRD WATCHER" BOOKENDS.
French Art Deco Bookends, Ladies Reading by Max Le Verrier
France
Ca. 1930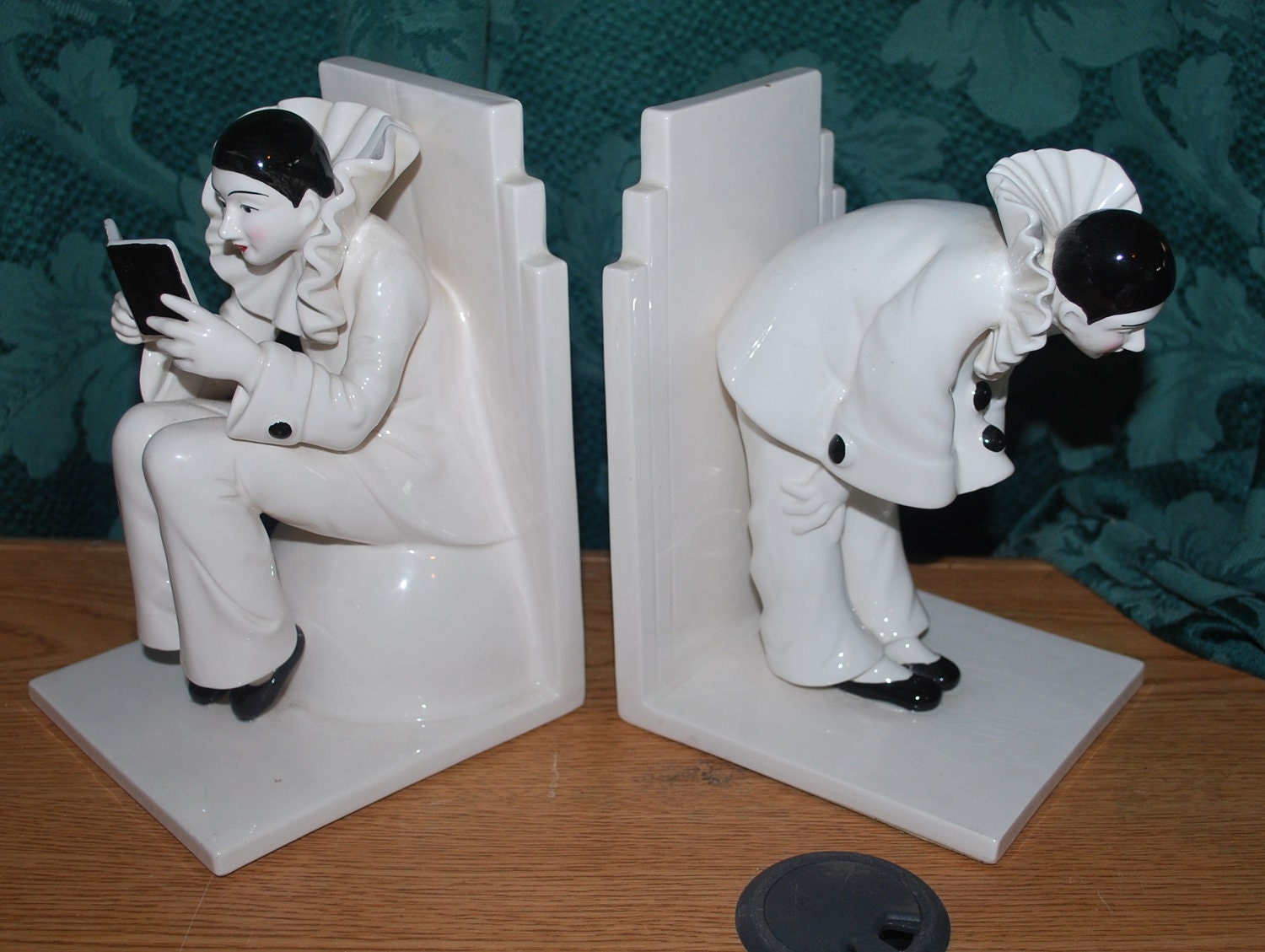 Hand brass bookends
Jack and Jackie Metal Bookends
1960s