4 December 1875 – 29 December 1926 / Prague / Czech Republic
René Karl Wilhelm Johann Josef Maria Rilke , better known as Rainer Maria Rilke, was a Bohemian-Austrian poet. He is considered one of the most significant poets in the German language. His haunting images focus on the difficulty of communion with the ineffable in an age of disbelief, solitude, and profound anxiety: themes that tend to position him as a transitional figure between the traditional and the modernist poets. He wrote in both verse and a highly lyrical prose. Among English-language readers, his best-known work is the Duino Elegies; his two most famous prose works are the Letters to a Young Poet and the semi-autobiographical Notebooks of Malte Laurids Brigge. He also wrote more than 400 poems in French, dedicated to his homeland of choice, the canton of Valais in Switzerland.

L

IFE
1875–1896
He was born René Karl Wilhelm Johann Josef Maria Rilke in Prague, capital of Bohemia (then part of Austria-Hungary, now the Czech Republic). His childhood and youth in Prague were not especially happy. His father, Josef Rilke (1838–1906), became a railway official after an unsuccessful military career. His mother, Sophie ("Phia") Entz (1851–1931), came from a well-to-do Prague family, the Entz-Kinzelbergers, who lived in a house on the Herrengasse (Panská) 8, where René also spent many of his early years. The relationship between Phia and her only son was colored by her mourning for a prior child, a daughter, who had died after only a week of life. During Rilke's early years Phia acted as if she sought to recover the lost girl through the boy by dressing him in girl's clothing. The parents' marriage fell apart in 1884. His parents pressured the poetically and artistically talented youth into entering a military academy, which he attended from 1886 until 1891, when he left due to illness. From 1892 to 1895 he was tutored for the university entrance exam, which he passed in 1895. In 1895 and 1896, he studied literature, art history, and philosophy in Prague and Munich.

1897–1902
In 1897 in Munich, Rainer Maria Rilke met and fell in love with the widely traveled, intellectual woman of letters Lou Andreas-Salomé. Rilke changed his first name from "René" to "Rainer" at Lou's urging because she thought that name more masculine, forceful, and Germanic. His relationship with this married woman, with whom he undertook two extensive trips to Russia, lasted until 1900. But even after their separation, Lou continued to be Rilke's most important confidante until the end of his life. Having trained from 1912 to 1913 as a psychoanalyst with Sigmund Freud, she shared her knowledge of psychoanalysis with Rilke.

In 1898, Rilke undertook a journey lasting several weeks to Italy. In 1899, he traveled with Lou and her husband, Friedrich Andreas, to Moscow where he met the novelist Leo Tolstoy. Between May and August 1900, a second journey to Russia, accompanied only by Lou, again took him to Moscow and Saint Petersburg, where he met the family of Boris Pasternak and Spiridon Drozhzhin, a peasant poet. Later, "Rilke called two places his home: Bohemia and Russia".


In autumn 1900, Rilke stayed at the artists' colony at Worpswede. (Later, his portrait would be painted by the proto-expressionist Paula Modersohn-Becker, whom he got to know at Worpswede.) It was here that he got to know the sculptor Clara Westhoff, whom he married the following spring. Their daughter Ruth (1901–1972) was born in December 1901. In the summer of 1902, Rilke left home and traveled to Paris to write a monograph on the sculptor Auguste Rodin. Before long his wife left their daughter with her parents and joined Rilke there. The relationship between Rilke and Clara Westhoff continued for the rest of his life; a mutually agreed-upon effort at divorce was bureaucratically hindered by Rilke's "official" status as a Catholic, though he was the very opposite of observant.
1902–1910
At first, Rilke had a difficult time in Paris, an experience that he called on in the first part of his only novel, The Notebooks of Malte Laurids Brigge. At the same time, his encounter with modernism was very stimulating: Rilke became deeply involved in the sculpture of Rodin, and then with the work of Paul Cézanne. For a time he acted as Rodin's secretary, also lecturing and writing a long essay on Rodin and his work. Rodin taught him the value of objective observation, and under this influence Rilke dramatically transformed his poetic style from the subjective and sometimes incantatory language of his earlier work into something quite new in European literature. The result was the New Poems, famous for the "thing-poems" expressing Rilke's rejuvenated artistic vision. The poems of the New Poems and New Poems: The Other Part are highly wrought, using language and poetic form as a shaped and shaping material; to this extent the poems are often said to be "things" in themselves. During these years, Paris increasingly became the writer's main residence.

The most important works of the Paris period were Neue Gedichte (New Poems) (1907), Der Neuen Gedichte Anderer Teil (Another Part of the New Poems) (1908), the two "Requiem" poems (1909), and the novel The Notebooks of Malte Laurids Brigge, started in 1904 and completed in January 1910. The Swedish author Mirjam Tapper has edited a book on Rilke's stay in Paris, where she reflected on the many addresses Rilke lived at and tried to find the correlation between his stay there and his poems. The title of the book: Resa med Rilke (Travel with Rilke), Mita bokförlag 2010. A chapter in the book also deals with Rilke's sickness and death.


During the later part of this decade Rilke spent extended periods in Ronda, the famous bull-fighting center in southern Spain. There he kept a permanent room at the Hotel Reina Victoria (built in 1906) where his room remains to this day as he left it, a mini-museum of Rilkeana. According to the hotel's publicity, Rilke wrote (though probably not in Spanish) "He buscado por todas partes la ciudad soñada, y al fin la he encontrado en Ronda" and "No hay nada más inesperado en España que esta ciudad salvaje y montañera" ("I have sought everywhere the city of my dreams, and I have finally found it in Ronda" and "There is nothing that is more startling in Spain than this wild and mountainous city.")
1910–1919
Between October 1911 and May 1912, Rilke stayed at the Castle Duino, near Trieste, home of Princess Marie of Thurn und Taxis. There, in 1912, he began the poem cycle called the Duino Elegies, which would remain unfinished for a decade because of a long-lasting creativity crisis. The outbreak of World War I surprised Rilke during a stay in Germany. He was unable to return to Paris, where his property was confiscated and auctioned. He spent the greater part of the war in Munich. From 1914 to 1916 he had a turbulent affair with the painter Lou Albert-Lasard. Rilke was called up at the beginning of 1916, and he had to undertake basic training in Vienna. Influential friends interceded on his behalf, and he was transferred to the War Records Office and discharged from the military on 9 June 1916. He spent the subsequent time once again in Munich, interrupted by a stay on Hertha Koenig's Gut Bockel in Westphalia. The traumatic experience of military service, a reminder of the horrors of the military academy, almost completely silenced him as a poet.
1919–1926
On 11 June 1919, Rilke traveled from Munich to Switzerland. The outward motive was an invitation to lecture in Zürich, but the real reason was the wish to escape the post-war chaos and take up his work on the Duino Elegies once again. The search for a suitable and affordable place to live proved to be very difficult.Among other places, Rilke lived in Soglio, Locarno, and Berg am Irchel. Only in mid-1921 was he able to find a permanent residence in the Château de Muzot in the commune of Veyras, close to Sierre in Valais. In an intense creative period, Rilke completed the Duino Elegies within several weeks in February 1922. Before and after, Rilke rapidly wrote both parts of the poem cycle Sonnets to Orpheus containing 55 entire sonnets. Both works together have often been taken as constituting the high points of Rilke's work. In May 1922, Rilke's patron Werner Reinhart bought and renovated Muzot so that Rilke could live there rent-free.

During this time, Reinhart introduced Rilke to his protégée, the Australian violinist Alma Moodie. Rilke was so impressed with her playing that he wrote in a letter: "What a sound, what richness, what determination. That and the Sonnets to Orpheus, those were two strings of the same voice. And she plays mostly Bach! Muzot has received its musical christening..."


From 1923 on, Rilke increasingly had to struggle with health problems that necessitated many long stays at a sanatorium in Territet, near Montreux, on Lake Geneva. His long stay in Paris between January and August 1925 was an attempt to escape his illness through a change in location and living conditions. Despite this, numerous important individual poems appeared in the years 1923–1926 (including Gong and Mausoleum), as well as the abundant lyrical work in French.


In January and February 1926 Rilke wrote three letters to the Mussolini-adversary Aurelia Gallarati Scotti, in which he praised Benito Mussolini and described fascism as a healing agent.


Only shortly before his death was Rilke's illness diagnosed as leukemia. He suffered ulcerous sores in his mouth, pain troubled his stomach and intestines and he struggled with increasingly low spirits. Open-eyed, he died in the arms of his doctor on December 29, 1926 in the Valmont Sanatorium in Switzerland. He was buried on 2 January 1927 in the Raron cemetery to the west of Visp.


Rilke had chosen as his own epitaph this poem:


Rose, oh reiner Widerspruch, Lust,

Niemandes Schlaf zu sein unter soviel
Lidern.

Rose, oh pure contradiction, delight

of being no one's sleep under so
many lids.

A myth developed surrounding his death and roses, which we see as a constant motif in his work. It was said: "To honour a visitor, the Egyptian beauty Nimet Eloui, Rilke [had] gathered some roses from his garden. While doing so, he pricked his hand on a thorn. This small wound failed to heal, grew rapidly worse, soon his entire arm was swollen, and his other arm became affected as well", and so he died.
R

ILKE

'

S LITERARY STYLE




Figures from Greek mythology (e.g. Apollo, Hermes, Orpheus) recur as motifs in his poems and are depicted in original interpretations (e.g. in the poem Orpheus. Eurydice. Hermes, Rilke's Eurydice, numbed and dazed by death, does not recognize her lover Orpheus, who descended to hell to recover her). Other recurring figures in Rilke's poems are angels, roses and a character of a poet and his creative work.

Rilke often worked with metaphors, metonymy and contradictions (e.g. in his epitaph, the rose is a symbol of sleep – rose petals are reminiscent of closed eyelids).


Rilke's little-known 1898 poem, "Visions of Christ" depicted Mary Magdalene as the mother to Jesus' child.


Quoting Susan Haskins: "It was Rilke's explicit belief that Christ was not divine, was entirely human, and deified only on Calvary, expressed in an unpublished poem of 1893, and referred to in other poems of the same period, which allowed him to portray Christ's love for Mary Magdalen, though remarkable, as entirely human."
CHILDHOOD
It would be good to give much thought, before
you try to find words for something so lost,
for those long childhood afternoons you knew
that vanished so completely -and why?


We're still reminded

: sometimes by a rain,
but we can no longer say what it means;
life was never again so filled with meeting,
with reunion and with passing on



as back then, when nothing happened to us
except what happens to things and creatures:
we lived their world as something human,
and became filled to the brim with figures.



And became as lonely as a sheperd
and as overburdened by vast distances,
and summoned and stirred as from far away,
and slowly, like a long new thread,
introduced into that picture-sequence
where now having to go on bewilders us.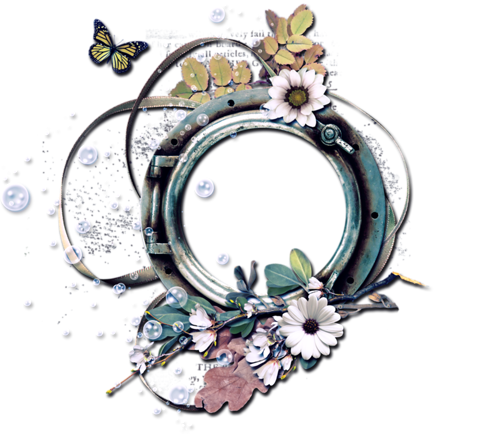 YOU WHO NEVER ARRIVED


You who never arrived
in my arms, Beloved, who were lost
from the start,
I don't even know what songs
would please you. I have given up trying
to recognize you in the surging wave of
the next moment. All the immense
images in me

,

the far-off, deeply-felt
landscape, cities, towers, and bridges, and
unsuspected turns in the path,
and those powerful lands that were once
pulsing with the life of the gods
all rise within me to mean
you, who forever elude me.



You, Beloved, who are all
the gardens I have ever gazed at,
longing. An open window
in a country house , and you almost
stepped out, pensive, to meet me.
Streets that I chanced upon,
you had just walked down them and vanished.
And sometimes, in a shop, the mirrors
were still dizzy with your presence and,
startled, gave back my too-sudden image.
Who knows? Perhaps the same
bird echoed through both of us
yesterday, separate, in the evening...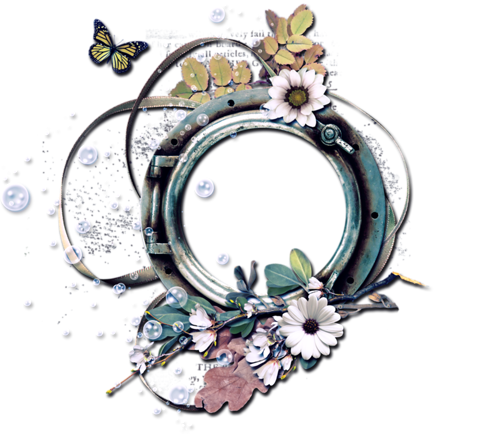 DUINO ELEGIES: THE FIRST ELEGY



Who, if I cried out, would hear me among the angels'
hierarchies? and even if one of them suddenly
pressed me against his heart, I would perish
in the embrace of his stronger existence.
For beauty is nothing but the beginning of terror
which we are barely able to endure and are awed
because it serenely disdains to annihilate us.
Each single angel is terrifying.
And so I force myself, swallow and hold back
the surging call of my dark sobbing.
Oh, to whom can we turn for help?
Not angels, not humans;
and even the knowing animals are aware that we feel
little secure and at home in our interpreted world.
There remains perhaps some tree on a hillside
daily for us to see; yesterday's street remains for us
stayed, moved in with us and showed no signs of leaving.
Oh, and the night, the night, when the wind
full of cosmic space invades our frightened faces.
Whom would it not remain for -that longed-after,
gently disenchanting night, painfully there for the
solitary heart to achieve? Is it easier for lovers?
Don't you know yet ? Fling out of your arms the
emptiness into the spaces we breath -perhaps the birds
will feel the expanded air in their more ferven flight.



Yes, the springtime were in need of you. Often a star
waited for you to espy it and sense its light.
A wave rolled toward you out of the distant past,
or as you walked below an open window,
a violin gave itself to your hearing.
All this was trust. But could you manage it?
Were you not always distraught by expectation,
as if all this were announcing the arrival
of a beloved? (Where would you find a place
to hide her, with all your great strange thoughts
coming and going and often staying for the night.)
When longing overcomes you, sing of women in love;
for their famous passion is far from immortal enough.
Those whom you almost envy, the abandoned and
desolate ones, whom you found so much more loving
than those gratified. Begin ever new again
the praise you cannot attain; remember:
the hero lives on and survives; even his downfall
was for him only a pretext for achieving
his final birth. But nature, exhausted, takes lovers
back into itself, as if such creative forces could never be
achieved a second time.
Have you thought of Gaspara Stampa sufficiently:



that any girl abandoned by her lover may feel
from that far intenser example of loving:
"Ah, might I become like her!" Should not their oldest
sufferings finally become more fruitful for us?
Is it not time that lovingly we freed ourselves
from the beloved and, quivering, endured:
as the arrow endures the bow-string's tension,
and in this tense release becomes more than itself.
For staying is nowhere.



Voices, voices. Listen my heart, as only saints
have listened: until the gigantic call lifted them
clear off the ground. Yet they went on, impossibly,
kneeling, completely unawares: so intense was
their listening. Not that you could endure
the voice of God -far from it! But listen
to the voice of the wind and the ceaseless message
that forms itself out of silence. They sweep
toward you now from those who died young.
Whenever they entered a church in Rome or Naples,
did not their fate quietly speak to you as recently
as the tablet did in Santa Maria Formosa?
What do they want of me? to quietly remove
the appearance of suffered injustice that,
at times, hinders a little their spirits from
freely proceeding onward.



Of course, it is strange to inhabit the earth no longer,
to no longer use skills on had barely time to acquire;
not to observe roses and other things that promised
so much in terms of a human future, no longer
to be what one was in infinitely anxious hands;
to even discard one's own name as easily as a child
abandons a broken toy.
Strange, not to desire to continue wishing one's wishes.
Strange to notice all that was related, fluttering
so loosely in space. And being dead is hard work
and full of retrieving before one can gradually feel a
trace of eternity. -Yes, but the liviing make
the mistake of drawing too sharp a distinction.
Angels (they say) are often unable to distinguish
between moving among the living or the dead.
The eternal torrent whirls all ages along with it,
through both realms forever, and their voices are lost in
its thunderous roar.



In the end the early departed have no longer
need of us. One is gently weaned from things
of this world as a child outgrows the need
of its mother's breast. But we who have need
of those great mysteries, we for whom grief is
so often the source of spiritual growth,
could we exist without them?
Is the legend vain that tells of music's beginning
in the midst of the mourning for Linos?
the daring first sounds of song piercing
the barren numbness, and how in that stunned space
an almost godlike youth suddenly left forever,
and the emptiness felt for the first time
those harmonious vibrations which now enrapture
and comfort and help us.


Translated by Albert Ernest Flemming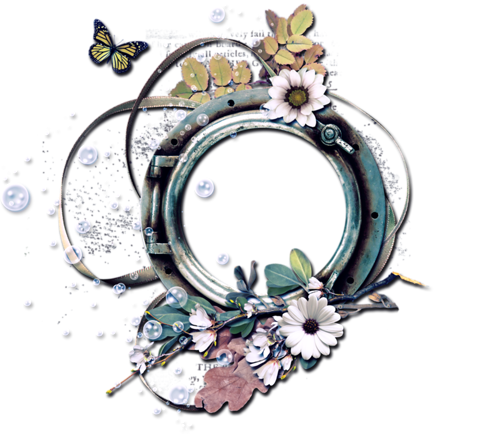 DUINO ELEGIES: THE FOURTH ELEGY



O trees of life, oh, what when winter comes?
We are not of one mind. Are not like birds
in unison migrating. And overtaken,
overdue, we thrust ourselves into the wind
and fall to earth into indifferent ponds.
Blossoming and withering we comprehend as one.
And somewhere lions roam, quite unaware,
in their magnificence, of any weaknesss.



But we, while wholly concentrating on one thing,
already feel the pressure of another.
Hatred is our first response. And lovers,
are they not forever invading one another's
boundaries? -although they promised space,
hunting and homeland. Then, for a sketch
drawn at a moment's impulse, a ground of contrast
is prepared, painfully, so that we may see.
For they are most exact with us. We do not know
the contours of our feelings. We only know
what shapes them from the outside.



Who has not sat, afraid, before his own heart's
curtain? It lifted and displayed the scenery
of departure. Easy to understand. The well-known
garden swaying just a little. Then came the dancer.
Not he! Enough! However lightly he pretends to move:
he is just disguised, costumed, an ordinary man
who enters through the kitchen when coming home.
I will not have these half-filled human masks;
better the puppet. It at least is full.
I will endure this well-stuffed doll, the wire,
the face that is nothing but appearance. Here out front
I wait. Even if the lights go down and I am told:
"There's nothing more to come," -even if
the grayish drafts of emptiness come drifting down
from the deserted stage -even if not one
of my now silent forebears sist beside me
any longer, not a woman, not even a boy-
he with the brown and squinting eyes-:
I'll still remain. For one can always watch.


Am I not right? You, to whom life would taste
so bitter, Father, after you - for my sake -
slipped of mine, that first muddy infusion
of my necessity. You kept on tasting, Father,
as I kept on growing, troubled by the aftertaste
of my so strange a future as you kept searching
my unfocused gaze -you who, so often since
you died, have been afraid for my well-being,
within my deepest hope, relinquishing that calmness,
the realms of equanimity such as the dead possess
for my so small fate -Am I not right?



And you, my parents, am I not right? You who loved me
for that small beginning of my love for you
from which I always shyly turned away, because
the distance in your features grew, changed,
even while I loved it, into cosmic space
where you no longer were...: and when I feel
inclined to wait before the puppet stage, no,
rather to stare at is so intensely that in the end
to counter-balance my searching gaze, an angel
has to come as an actor, and begin manipulating
the lifeless bodies of the puppets to perform.
Angel and puppet! Now at last there is a play!
Then what we seperate can come together by our
very presence. And only then the entire cycle
of our own life-seasons is revealed and set in motion.
Above, beyond us, the angel plays. Look:
must not the dying notice how unreal, how full
of pretense is all that we accomplish here, where
nothing is to be itself. O hours of childhood,
when behind each shape more that the past lay hidden,
when that which lay before us was not the future.


We grew, of course, and sometimes were impatient
in growing up, half for the sake of pleasing those
with nothing left but their own grown-upness.
Yet, when alone, we entertained ourselves
with what alone endures, we would stand there
in the infinite space that spans the world and toys,
upon a place, which from the first beginnniing
had been prepared to serve a pure event.


Who shows a child just as it stands? Who places him
within his constellation, with the measuring-rod
of distance in his hand. Who makes his death
from gray bread that grows hard, or leaves
it there inside his rounded mouth, jagged as the core
of a sweet apple

?.

.

.The minds of murderers
are easily comprehended. But this: to contain death,
the whole of death, even before life has begun,
to hold it all so gently within oneself,
and not be angry: that is indescribable.

Translated by Albert Ernest Flemming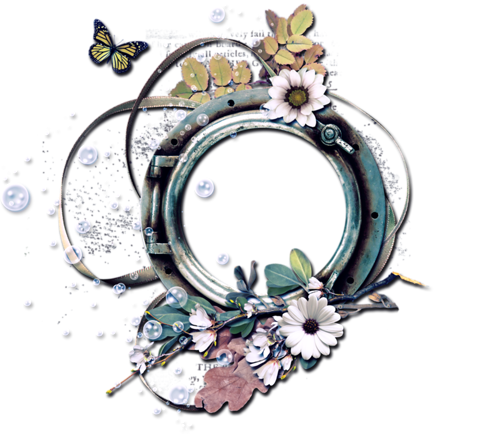 EVENING LOVE SONG



Ornamental clouds
compose an evening love song;
a road leaves evasively.
The new moon begins



a new chapter of our nights,
of those frail nights
we stretch out and which mingle
with these black horizontals.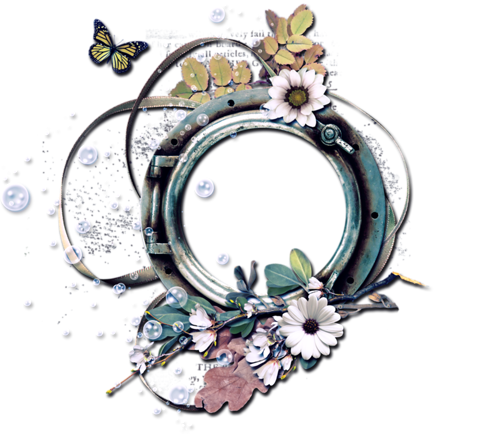 GIRL'S LAMENT



In the years when we were
all children, this inclining
to be alone so much was gentle;
others' time passed fighting,
and one had one's faction,
one's near, one's far-off place,
a path, an animal, a picture.



And I still imagined, that life
would always keep providing
for one to dwell on things within,
Am I within myself not in what's greatest

?
Shall what's mine no longer soothe
and understand me as a child ?


Suddenly I'm as if cast out,
and this solitude surrounds me
as something vast and unbounded,
when my feeling, standing on the hills
of my breasts, cries out for wings
or for an end.

Translated by Edward Snow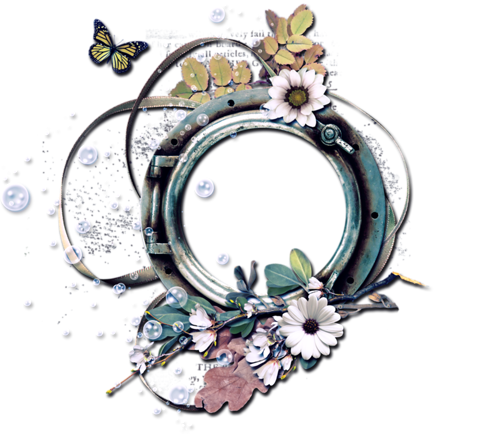 GROWING OLD


In some summers there is so much fruit,
the peasants decide not to reap any more.
Not having reaped you, oh my days,
my nights, have I let the slow flames
of your lovely produce fall into ashes ?



My nights, my days, you have borne so much !
All your branches have retained the gesture
of that long labor you are rising from:
my days, my nights. Oh my rustic friends !



I look for what was so good for you.
Oh my lovely, half-dead trees,
could some equal sweetness still
stroke your leaves, open your calyx

?



Ah, no more fruit! But one last time
bloom in fruitless blossoming
without planning, without reckoning,
as useless as the powers of millenia.

Translated by A. Poulin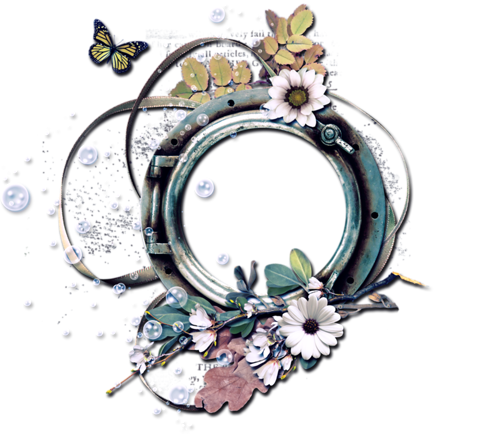 INTERIOR PORTRAIT


You don't survive in me
because of memories;
nor are you mine because
of a lovely longing's strength.


What does make you present
is the ardent detour
that a slow tenderness
traces in my blood.


I do not need
to see you appear;
being born sufficed for me
to lose you a little less.
Translated by A. Poulin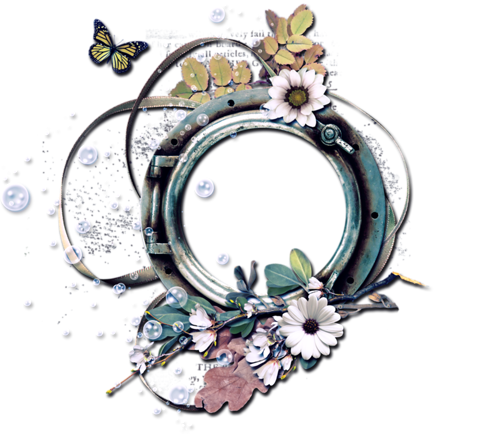 SELF - PORTRAIT


The steadfastness of generations of nobility
shows in the curving lines that form the eyebrows.
And the blue eyes still show traces of childhood fears
and of humility here and there, not of a servant's,
yet of one who serves obediantly, and of a woman.
The mouth formed as a mouth, large and accurate,
not given to long phrases, but to express
persuasively what is right. The forehead without guile
and favoring the shadows of quiet downward gazing.


This, as a coherent whole, only casually observed;
never as yet tried in suffering or succeeding,
held together for an enduring fulfillment,
yet so as if for times to come, out of these scattered things,
something serious and lasting were being planned.

Translated by Albert Ernest Flemming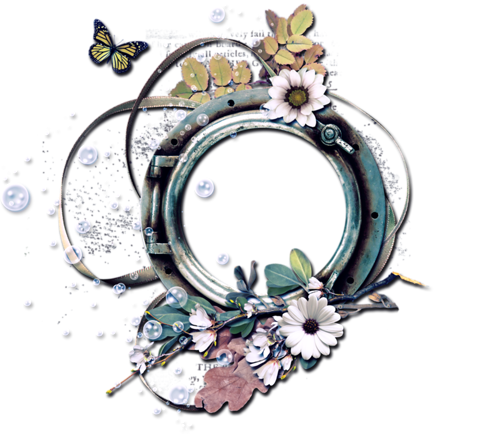 SONG OF THE ORPHAN



I am no one and never will be anyone,
for I am far too small to claim to be;
not even later.



Mothers and Fathers,
take pity on me.



I fear it will not pay to raise me:
I shall fall victim to the mower's scythe.
No one can find me useful now: I am too young,
and tomorrow will be too late.



I only have one dress,
worn thin and faded,
but it will last an eternity
even before God, perhaps.



I only have this whispy hair
(that always remained the same)
yet once was someone's dearest love.



Now he has nothing that he loves.
Translated by Albert Ernest Flemming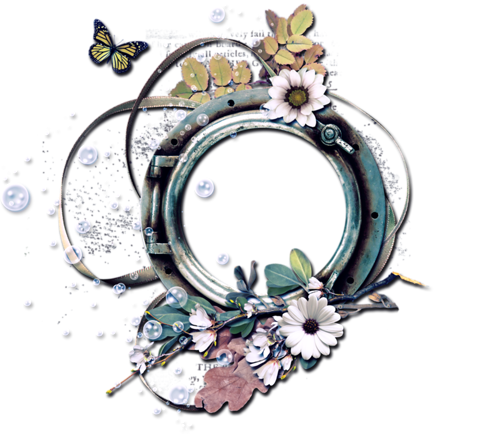 THE SONG OF THE BEGGAR



I am always going from door to door,
whether in rain or heat,
and sometimes I will lay my right ear in
the palm of my right hand.
And as I speak my voice seems strange as if
it were alien to me,


for I'm not certain whose voice is crying:
mine or someone else's.
I cry for a pittance to sustain me.
The poets cry for more.



In the end I conceal my entire face
and cover both my eyes;
there it lies in my hands with all its weight
and looks as if at rest,
so no one may think I had no place where-
upon to lay my head.



Translated by Albert Ernest Flemming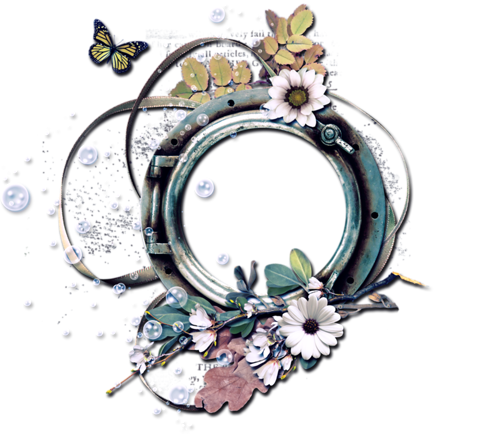 WOMAN IN LOVE


That is my window. Just now
I have so softly wakened.
I thought that I would float.
How far does my life reach,
and where does the night begin


I could think that everything
was still me all around;
transparent like a crystal's
depths, darkened, mute.
I could keep even the stars
within me; so immense
my heart seems to me; so willingly
it let him go again.

whom I began perhaps to love, perhaps to hold.
Like something strange, undreamt-of,
my fate now gazes at me.



For what, then, am I stretched out
beneath this endlessness,
exuding fragrance like a meadow,
swayed this way and that,



calling out and frightened
that someone will hear the call,
and destined to disappear
inside some other life.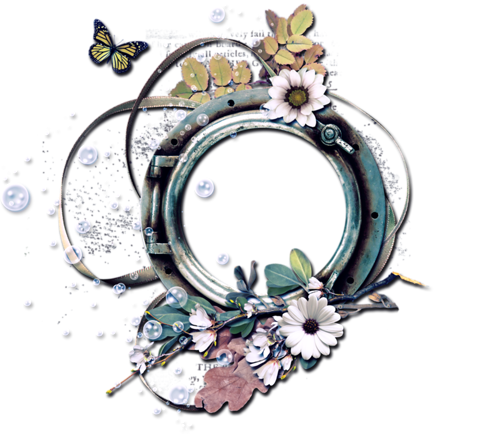 THE SONNETS TO ORPHEUS: BOOK 2 : XIII


Be ahead of all parting, as though it already were
behind you, like the winter that has just gone by.
For among these winters there is one so endlessly winter
that only by wintering through it all will your heart survive.


Be forever dead in Eurydice-more gladly arise
into the seamless life proclaimed in your song.
Here, in the realm of decline, among momentary days,
be the crystal cup that shattered even as it rang.

Be-and yet know the great void where all things begin,
the infinite source of your own most intense vibration,
so that, this once, you may give it your perfect assent.
To all that is used-up, and to all the muffled and dumb
creatures in the world's full reserve, the unsayable sums,
joyfully add yourself, and cancel the count.
Translated by Stephen Mitchell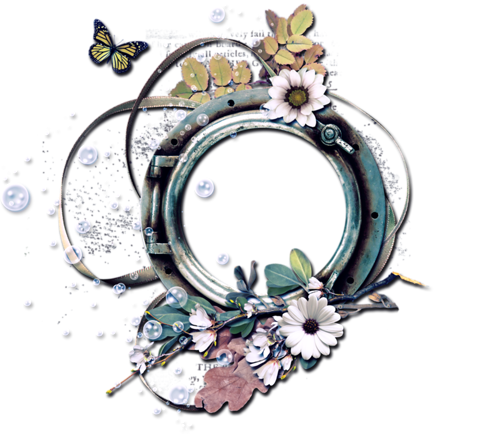 THE POET


O hour of my muse: why do you leave me,
Wounding me by the wingbeats of your flight?
Alone: what shall I use my mouth to utter?


How shall I pass my days? And how my nights?



I have no one to love. I have no home.
There is no center to sustain my life.
All things to which I give myself grow rich
and leave me spent, impoverished, alone.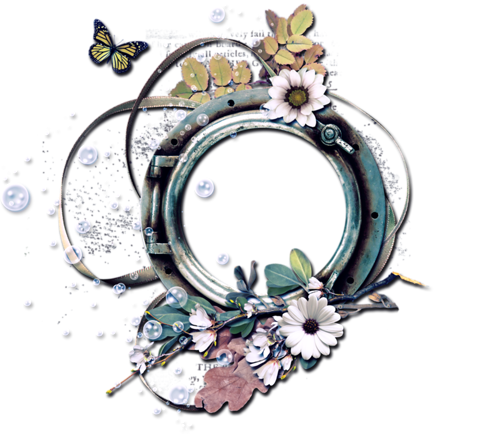 THE PANTHER


His vision, from the constantly passing bars,
has grown so weary that it cannot hold
anything else. It seems to him there are
a thousand bars; and behind the bars, no world.



As he paces in cramped circles, over and over,
the movement of his powerful soft strides
is like a ritual dance around a center
in which a mighty will stands paralyzed.

Only at times, the curtain of the pupils
lifts, quietly. An image enters in,
rushes down through the tensed, arrested muscles,
plunges into the heart and is gone.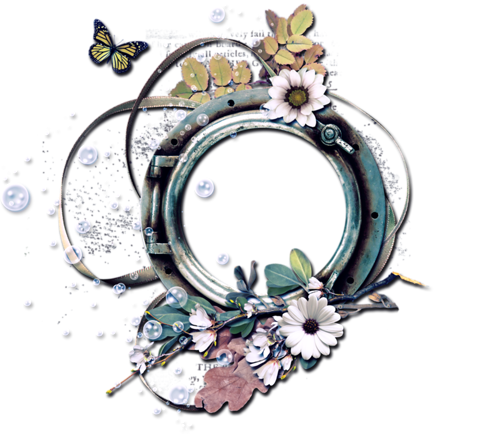 THE LAST SUPPER


They are assembled, astonished and disturbed
round him, who like a sage resolved his fate,
and now leaves those to whom he most belonged,
leaving and passing by them like a stranger.
The loneliness of old comes over him
which helped mature him for his deepest acts;
now will he once again walk through the olive grove,
and those who love him still will flee before his sight.


To this last supper he has summoned them,
and (like a shot that scatters birds from trees)
their hands draw back from reaching for the loaves
upon his word: they fly across to him;
they flutter, frightened, round the supper table
searching for an escape. But he is present
everywhere like an all-pervading twilight-hour.


[On seeing Leonardo da Vinci's "Last Supper", Milan 1904.]


Translated by Albert Ernest Flemming