Sherwood Anderson - September 13, 1876 – March 8, 1941
Sherwood Anderson (September 13, 1876 – March 8, 1941) was an American novelist and short story writer, known for subjective and self-revealing works. Self-educated, he rose to become a successful copywriter and business owner in Cleveland and Elyria, Ohio. In 1912 he abandoned his business, first wife and three children to become a writer.
At the time, he moved to Chicago and was eventually married three more times. His most enduring work is the short-story sequence Winesburg, Ohio, which launched his career. Throughout the 1920s, Anderson published several short story collections, novels, memoirs, books of essays, and a book of poetry. Though his books sold reasonably well, Dark Laughter (1925), a novel inspired by Anderson's time in New Orleans during the 1920s, was the only bestseller of his career.
He may be most influential for his effect on the next generation of young writers, as he inspired William Faulkner, Ernest Hemingway, John Steinbeck and Thomas Wolfe.He helped gain publication for Faulkner and Hemingway.
Anderson's first novel,

Windy McPherson's Son

was published in 1916 as part of a three-book deal with John Lane. This book, along with his second novel,

Marching Men

(1917) are usually considered his "apprentice novels" because they came before Anderson found fame with Winesburg, Ohio (1919) and are generally considered inferior in quality to works that followed.
Anderson's most notable work is his collection of interrelated short stories, Winesburg, Ohio (1919). In his memoir, he wrote that "Hands", the opening story, was the first "real" story he ever wrote.
In addition, Anderson was one of the first American novelists to introduce new insights from psychology, including Freudian analysis.
Although his short stories were very successful, Anderson wanted to write novels, which he felt allowed a larger scale. In 1920, he published

Poor White,

which was rather successful. In 1923, Anderson published Many Marriages; in it he explored the new sexual freedom, a theme which he continued in Dark Laughter and later writing. The novel had its detractors, but the reviews were, on the whole, positive. F. Scott Fitzgerald considered Many Marriages to be Anderson's finest novel.
Beginning in 1924, Anderson and Mitchell moved to New Orleans, where they lived in the historic Pontalba Apartments (540-B St. Peter Street) adjoining Jackson Square in the heart of the French Quarter. They separated that year and divorced. For a time, he and his wife entertained William Faulkner, Carl Sandburg, Edmund Wilson and other writers, for whom Anderson was a major influence. Critics trying to define Anderson's significance have said he was more influential through this younger generation who he influenced than by his own works.
Anderson referred to meeting Faulkner in his ambiguous and moving short story, "A Meeting South." His novel Dark Laughter (1925) drew from his New Orleans experiences and continued to explore the new sexual freedom of the 1920s. Although the book is now out of print (and was satirized by Ernest Hemingway in his novel The Torrents of Spring ), it was a bestseller at the time, the only book of Anderson's to reach that status during his lifetime.
Anderson frequently contributed articles to newspapers. In 1935, he was commissioned to go to Franklin County,Virginia to cover a major federal trial of bootleggers and gangsters, in what was called "The Great

Moonshine

Conspiracy". More than 30 men had been indicted for trial. In his article, he said Franklin was the "wettest county in the world," a phrase used as a title for a 21st-century novel by Matt Bondurant.
In the 1930s, Anderson published

Death in the Woods

(short stories), Puzzled America (essays), and Kit Brandon: A Portrait (novel). In 1932, Anderson dedicated his novel Beyond Desire to Copenhaver. Although by this time he was considered to be less influential overall in American literature, some of what have become his most quoted passages were published in these later works. The books were otherwise considered below the level of quality of his earlier ones.
Beyond Desire built on his interest in the trade union movement and was set during the 1929 Loray Mill Strike in Gastonia, North Carolina. Hemingway referred to it satirically in his novel, To Have and Have Not (1937), where he included as a minor character an author working on a novel of Gastonia.
In his later years, Anderson and Copenhaver lived on his Ripshin Farm in Troutdale, Virginia, which he purchased in 1927 for use during summers.

While living there, he contributed to a country newspaper, columns that were later collected and published posthumously.
Anderson died on March 8, 1941, at the age of 64, taken ill during a cruise to South America. He had been feeling abdominal discomfort for a few days, which was later diagnosed as peritonitis. Anderson and his wife disembarked from the cruise liner Santa Lucia and went to the hospital in Colon, Panama, where he died on March 8. An autopsy revealed he had accidentally swallowed a toothpick, which had damaged his internal organs and promoted infection. He was thought to have swallowed it in the course of eating the olive of a martini or hors d'oeuvres.
Anderson's body was returned to the United States, where he was buried at Round Hill Cemetery in Marion, Virginia.
His epitaph reads, "Life, Not Death, is the Great Adventure"

source: http://en.wikipedia.org/wiki/Sherwood_Anderson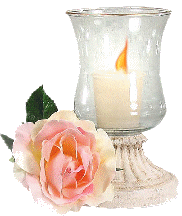 For a long time I have believed that crudity is an inevitable quality in the production of a really significant present-day American literature. How indeed is one to escape the obvious fact that there is as yet no native subtlety of thought or living among us? And if we are a crude and childlike people how can our literature hope to escape the influence of that fact? Why indeed should we want it to escape ?

If you are in doubt as to the crudity of thought in America, try an experiment. Come out of your offices, where you sit writing and thinking, and try living with us. Get on a train at Pittsburg and go west to the mountains of Colorado. Stop for a time in our towns and cities. Stay for a week in some Iowa corn-shipping town and for another week in one of the Chicago clubs. As you loiter about read our newspapers and listen to our conversations, remembering, if you will, that as you see us in the towns and cities, so we are. We are not subtle enough to conceal ourselves and he who runs with open eyes through the Mississippi Valley may read the story of the Mississippi Valley.

It is a marvelous story and we have not yet begun to tell the half of it. A little, I think I know why. It is because we who write have drawn ourselves away. We have not had faith in our people and in the story of our people. If we are crude and childlike, that is our story and our writing men must learn to dare to come among us until they know the story. The telling of the story depends, I believe, upon their learning that lesson and accepting that burden.
To my room, which is on a street near the loop in the city of Chicago, come men who write. They talk and I talk. We are fools. We talk of writers of the old world and the beauty and subtlety of the work they do. Below us the roaring city lies like a great animal on the prairies, but we do not run out to the prairies. We stay in our rooms and talk.

And so, having listened to talk and having myself talked overmuch, I grow weary of talk and walk in the streets. As I walk alone, an old truth comes home to me and I know that we shall never have an American literature until we return to faith in ourselves and to the facing of our own limitations. We must, in some way, become in ourselves more like our fellows, more simple and real.

For surely it does not follow that because we Americans are a people without subtlety, we are a dull or uninteresting people. Our literature is dull, but we are not. One remembers how Dostoevsky had faith in the simplicity of the Russians and what he achieved. He lived and he expressed the life of his time and people. The thing that he did brings hope of achievement for our men.

But let us first of all accept certain truths. Why should we Americans aspire to a subtlety that belongs not to us but to old lands and places? Why talk of intellectuality and of intellectual life when we have not accepted the life that we have? There is death on that road and following it has brought death into much of American writing. Can you doubt what I say? Consider the smooth slickness of the average magazine story.
There is often great subtlety of plot and phrase, but there is no reality. Can such work live? The answer is that the most popular magazine story or novel does not live in our minds for a month.

And what are we to do about it? To me it seems that as writers we shall have to throw ourselves with greater daring into the life here. We shall have to begin to write out of the people and not for the people. We shall have to find within ourselves a little of that courage. To continue along the road we are travelling is unthinkable. To draw ourselves apart, to live in little groups and console ourselves with the thought that we are achieving intellectuality, is to get nowhere. By such a road we can hope only to go on producing a literature that has nothing to do with life as it is lived in these United States.

To be sure, the doing of the thing I am talking about will not be easy. America is a land of objective writing and thinking. New paths will have to be made. The subjective impulse is almost unknown to us. Because it is close to life, it works out into crude and broken forms. It leads along a road that such American masters of prose as James and Howells did not want to take, but if we are to get anywhere, we shall have to travel that road.

The road is rough and the times are pitiless. Who, knowing our America and understanding the life in our towns and cities, can close his eyes to the fact that life here is for the most part an ugly affair? As a people we have given ourselves to industrialism, and industrialism is not lovely. If anyone can find beauty in an American factory town, I wish he would show me the way. For myself, I cannot find it. To me, and I am living in industrial life, the whole thing is as ugly as modern war. I have to accept that fact and I believe a great step forward will have been taken when it is more generally accepted.

But why, I am asked, is crudity and ugliness necessary? Why cannot a man like Mr. Dreiser write in the spirit of the early Americans, why cannot he see fun in life? What we want is the note of health. In the work of Mark Twain there was something wholesome and sweet. Why cannot the modern man be also wholesome and sweet ?

To this I make answer that to me a man, say like Mr. Dreiser, is wholesome. He is true to something in the life about him, and truth is always wholesome. Twain and Whitman wrote out of another age, out of an age and a land of forests and rivers. The dominant note of American life in their time was the noisy, swaggering raftsman and the hairy-breasted woodsman. To-day it is not so. The dominant note in American life to-day is the factory hand. When we have digested that fact, we can begin to approach the task of the present-day novelist with a new point of view.

It is, I believe, self-evident that the work of the novelist must always lie somewhat outside the field of philosophic thought. Your true novelist is a man gone a little mad with the life of his times. As he goes through life he lives, not in himself, but in many people. Through his brain march figures and groups of figures. Out of the many figures, one emerges. If he be at all sensitive to the life about him and that life be crude, the figure that emerges will be crude and will crudely express itself.

I do not know how far a man may go on the road of subjective writing. The matter, I admit, puzzles me. There is something approaching insanity in the very idea of sinking yourself too deeply into modern American industrial life.

But it is my contention that there is no other road. If one would avoid neat, slick writing, he must at least attempt to be brother to his brothers and live as the men of his time live. He must share with them the crude expression of their lives. To our grandchildren the privilege of attempting to produce a school of American writing that has delicacy and color may come as a matter of course. One hopes that will be true, but it is not true now. And that is why, with so many of the younger Americans, I put my faith in the modern literary adventurers. We shall, I am sure, have much crude, blundering American writing before the gift of beauty and subtlety in prose shall honestly belong to us.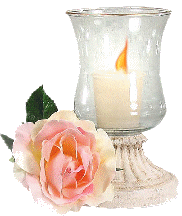 Below the hill there was a swamp in which cattails grew. The wind rustled the dry leaves of a walnut tree that grew on top of the hill.

She went beyond the tree to where the grass was long and matted. In the farmhouse a door bangs and in the road before the house a dog barked.

For a long time there was no sound. Then a wagon came jolting and bumping over the frozen road. The little noises ran along the ground to where she was lying on the grass and seemed like fingers playing over her body. A fragrance arose from her. It took a long time for the wagon to pass.

Then another sound broke the stillness. A young man from a neighboring farm came stealthily across a field and climbed a fence. He also came to the hill but for a time did not see her lying almost at his feet. He looked toward the house and stood with hands in pockets, stamping on the frozen ground like a horse.

Then he knew she was there. The aroma of her crept into his consciousness.

He ran to kneel beside her silent figure. Everything was different than it had been when they crept to the hill on the other evenings. The time of talking and waiting was over. She was different. He grew bold and put his hands on her face, her neck, her breasts, her hips. There was a strange new firmness and hardness to her body. When he kissed her lips she did not move and for a moment he was afraid. Then courage came and he went down to lie with her.

He had been a farm boy all his life and had plowed many acres of rich black land.

He became sure of himself.

He plowed her deeply.

He planted the seeds of a son in the warm rich quivering soil.
       *       *       *       *       *
She carried the seeds of a son within herself. On winter evenings she went along a path at the foot of a small hill and turned up the hill to a barn where she milked cows. She was large and strong. Her legs went swinging along.

The son within her went swinging along.

He learned the rhythm of little hills.

He learned the rhythm of flat places.

He learned the rhythm of legs walking.

He learned the rhythm of firm strong hands pulling at the teats of cows.
       *       *       *        *       *
There was a field that was barren and filled with stones. In the spring when the warm nights came and when she was big with him she went to the fields. The heads of little stones stuck out of the ground like the heads of buried children. The field, washed with moonlight, sloped gradually downward to a murmuring brook. A few sheep went among the stones nibbling the sparse grass.

A thousand children were buried in the barren field. They struggled to come out of the ground. They struggled to come to her. The brook ran over stones and its voice cried out. For a long time she stayed in the field, shaken with sorrow.

She arose from her seat on a large stone and went to the farmhouse. The voices of the darkness cried to her as she went along a lane and past a silent barn.

Within herself only the one child struggled. When she got into bed his heels beat upon the walls of his prison. She lay still and listened. Only one small voice seemed coming to her out of the silence of the night.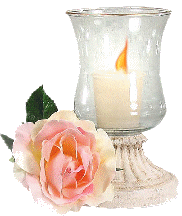 We got up at four in the morning, that first day in the east. On the evening before we had climbed off a freight train at the edge of town, and with the true instinct of Kentucky boys had found our way across town and to the race track and the stables at once. Then we knew we were all right. Hanley Turner right away found a nigger we knew. It was Bildad Johnson who in the winter works at Ed Becker's livery barn in our home town, Beckersville.
Bildad is a good cook as almost all our niggers are and of course he, like everyone in our part of Kentucky who is anyone at all, likes the horses. In the spring Bildad begins to scratch around. A nigger from our country can flatter and wheedle anyone into letting him do most anything he wants. Bildad wheedles the stable men and the trainers from the horse farms in our country around Lexington. The trainers come into town in the evening to stand around and talk and maybe get into a poker game. Bildad gets in with them. He is always doing little favors and telling about things to eat, chicken browned in a pan, and how is the best way to cook sweet potatoes and corn bread. It makes your mouth water to hear him.

When the racing season comes on and the horses go to the races and there is all the talk on the streets in the evenings about the new colts, and everyone says when they are going over to Lexington or to the spring meeting at Churchhill Downs or to Latonia, and the horsemen that have been down to New Orleans or maybe at the winter meeting at Havana in Cuba come home to spend a week before they start out again, at such a time when everything talked about in Beckersville is just horses and nothing else and the outfits start out and horse racing is in every breath of air you breathe, Bildad shows up with a job as cook for some outfit. Often when I think about it, his always going all season to the races and working in the livery barn in the winter where horses are and where men like to come and talk about horses, I wish I was a nigger. It's a foolish thing to say, but that's the way I am about being around horses, just crazy. I can't help it.

Well, I must tell you about what we did and let you in on what I'm talking about. Four of us boys from Beckersville, all whites and sons of men who live in Beckersville regular, made up our minds we were going to the races, not just to Lexington or Louisville, I don't mean, but to the big eastern track we were always hearing our Beckersville men talk about, to Saratoga. We were all pretty young then. I was just turned fifteen and I was the oldest of the four. It was my scheme.

I admit that and I talked the others into trying it. There was Hanley Turner and Henry Rieback and Tom Tumberton and myself. I had thirty- seven dollars I had earned during the winter working nights and Saturdays in Enoch Myer's grocery. Henry Rieback had eleven dollars and the others, Hanley and Tom had only a dollar or two each. We fixed it all up and laid low until the Kentucky spring meetings were over and some of our men, the sportiest ones, the ones we envied the most, had cut out--then we cut out too.

I won't tell you the trouble we had beating our way on freights and all. We went through Cleveland and Buffalo and other cities and saw Niagara Falls. We bought things there, souvenirs and spoons and cards and shells with pictures of the falls on them for our sisters and mothers, but thought we had better not send any of the things home. We didn't want to put the folks on our trail and maybe be nabbed.

We got into Saratoga as I said at night and went to the track. Bildad fed us up. He showed us a place to sleep in hay over a shed and promised to keep still. Niggers are all right about things like that. They won't squeal on you. Often a white man you might meet, when you had run away from home like that, might appear to be all right and give you a quarter or a half dollar or something, and then go right and give you away. White men will do that, but not a nigger. You can trust them. They are squarer with kids. I don't know why.

At the Saratoga meeting that year there were a lot of men from home. Dave Williams and Arthur Mulford and Jerry Myers and others. Then there was a lot from Louisville and Lexington Henry Rieback knew but I didn't. They were professional gamblers and Henry Rieback's father is one too. He is what is called a sheet writer and goes away most of the year to tracks. In the winter when he is home in Beckersville he don't stay there much but goes away to cities and deals faro. He is a nice man and generous, is always sending Henry presents, a bicycle and a gold watch and a boy scout suit of clothes and things like that.

My own father is a lawyer. He's all right, but don't make much money and can't buy me things and anyway I'm getting so old now I don't expect it. He never said nothing to me against Henry, but Hanley Turner and Tom Tumberton's fathers did. They said to their boys that money so come by is no good and they didn't want their boys brought up to hear gamblers' talk and be thinking about such things and maybe embrace them.

That's all right and I guess the men know what they are talking about, but I don't see what it's got to do with Henry or with horses either. That's what I'm writing this story about. I'm puzzled. I'm getting to be a man and want to think straight and be O. K., and there's something I saw at the race meeting at the eastern track I can't figure out.

I can't help it, I'm crazy about thoroughbred horses. I've always been that way. When I was ten years old and saw I was growing to be big and couldn't be a rider I was so sorry I nearly died. Harry Hellinfinger in Beckersville, whose father is Postmaster, is grown up and too lazy to work, but likes to stand around in the street and get up jokes on boys like sending them to a hardware store for a gimlet to bore square holes and other jokes like that. He played one on me. He told me that if I would eat a half a cigar I would be stunted and not grow any more and maybe could be a rider. I did it. When father wasn't looking I took a cigar out of his pocket and gagged it down some way. It made me awful sick and the doctor had to be sent for, and then it did no good. I kept right on growing. It was a joke. When I told what I had done and why most fathers would have whipped me but mine didn't.

Well, I didn't get stunted and didn't die. It serves Harry Hellinfinger right. Then I made up my mind I would like to be a stable boy, but had to give that up too. Mostly niggers do that work and I knew father wouldn't let me go into it. No use to ask him.

If you've never been crazy about thoroughbreds it's because you've never been around where they are much and don't know any better. They're beautiful. There isn't anything so lovely and clean and full of spunk and honest and everything as some race horses. On the big horse farms that are all around our town Beckersville there are tracks and the horses run in the early morning. More than a thousand times I've got out of bed before daylight and walked two or three miles to the tracks. Mother wouldn't of let me go but father always says, "Let him alone." So I got some bread out of the bread box and some butter and jam, gobbled it and lit out.

At the tracks you sit on the fence with men, whites and niggers, and they chew tobacco and talk, and then the colts are brought out. It's early and the grass is covered with shiny dew and in another field a man is plowing and they are frying things in a shed where the track niggers sleep, and you know how a nigger can giggle and laugh and say things that make you laugh. A white man can't do it and some niggers can't but a track nigger can every time.
And so the colts are brought out and some are just galloped by stable boys, but almost every morning on a big track owned by a rich man who lives maybe in New York, there are always, nearly every morning, a few colts and some of the old race horses and geldings and mares that are cut loose.

It brings a lump up into my throat when a horse runs. I don't mean all horses but some. I can pick them nearly every time. It's in my blood like in the blood of race track niggers and trainers. Even when they just go slop-jogging along with a little nigger on their backs I can tell a winner. If my throat hurts and it's hard for me to swallow, that's him. He'll run like Sam Hill when you let him out. If he don't win every time it'll be a wonder and because they've got him in a pocket behind another or he was pulled or got off bad at the post or something. If I wanted to be a gambler like Henry Rieback's father I could get rich. I know I could and Henry says so too. All I would have to do is to wait 'til that hurt comes when I see a horse and then bet every cent. That's what I would do if I wanted to be a gambler, but I don't.

When you're at the tracks in the morning--not the race tracks but the training tracks around Beckersville--you don't see a horse, the kind I've been talking about, very often, but it's nice anyway. Any thoroughbred, that is sired right and out of a good mare and trained by a man that knows how, can run. If he couldn't what would he be there for and not pulling a plow?

Well, out of the stables they come and the boys are on their backs and it's lovely to be there. You hunch down on top of the fence and itch inside you. Over in the sheds the niggers giggle and sing. Bacon is being fried and coffee made. Everything smells lovely. Nothing smells better than coffee and manure and horses and niggers and bacon frying and pipes being smoked out of doors on a morning like that. It just gets you, that's what it does.

But about Saratoga. We was there six days and not a soul from home seen us and everything came off just as we wanted it to, fine weather and horses and races and all. We beat our way home and Bildad gave us a basket with fried chicken and bread and other eatables in, and I had eighteen dollars when we got back to Beckersville.

Mother jawed and cried but Pop didn't say much. I told everything we done except one thing. I did and saw that alone. That's what I'm writing about. It got me upset. I think about it at night. Here it is.

At Saratoga we laid up nights in the hay in the shed Bildad had showed us and ate with the niggers early and at night when the race people had all gone away. The men from home stayed mostly in the grandstand and betting field, and didn't come out around the places where the horses are kept except to the paddocks just before a race when the horses are saddled. At Saratoga they don't have paddocks under an open shed as at Lexington and Churchill Downs and other tracks down in our country, but saddle the horses right out in an open place under trees on a lawn as smooth and nice as Banker Bohon's front yard here in Beckersville. It's lovely. The horses are sweaty and nervous and shine and the men come out and smoke cigars and look at them and the trainers are there and the owners, and your heart thumps so you can hardly breathe.

Then the bugle blows for post and the boys that ride come running out with their silk clothes on and you run to get a place by the fence with the niggers.

I always am wanting to be a trainer or owner, and at the risk of being seen and caught and sent home I went to the paddocks before every race. The other boys didn't but I did.

We got to Saratoga on a Friday and on Wednesday the next week the big Mullford Handicap was to be run. Middlestride was in it and Sunstreak. The weather was fine and the track fast. I couldn't sleep the night before.
What had happened was that both these horses are the kind it makes my throat hurt to see. Middlestride is long and looks awkward and is a gelding. He belongs to Joe Thompson, a little owner from home who only has a half dozen horses. The Mullford Handicap is for a mile and Middlestride can't untrack fast. He goes away slow and is always way back at the half, then he begins to run and if the race is a mile and a quarter he'll just eat up everything and get there.

Sunstreak is different. He is a stallion and nervous and belongs on the biggest farm we've got in our country, the Van Riddle place that belongs to Mr. Van Riddle of New York. Sunstreak is like a girl you think about sometimes but never see. He is hard all over and lovely too. When you look at his head you want to kiss him. He is trained by Jerry Tillford who knows me and has been good to me lots of times, lets me walk into a horse's stall to look at him close and other things. There isn't anything as sweet as that horse. He stands at the post quiet and not letting on, but he is just burning up inside. Then when the barrier goes up he is off like his name, Sunstreak. It makes you ache to see him. It hurts you. He just lays down and runs like a bird dog. There can't anything I ever see run like him except Middlestride when he gets untracked and stretches himself.

Gee! I ached to see that race and those two horses run, ached and dreaded it too. I didn't want to see either of our horses beaten. We had never sent a pair like that to the races before. Old men in Beckersville said so and the niggers said so. It was a fact.

Before the race I went over to the paddocks to see. I looked a last look at Middlestride, who isn't such a much standing in a paddock that way, then I went to see Sunstreak.

It was his day. I knew when I see him. I forgot all about being seen myself and walked right up. All the men from Beckersville were there and no one noticed me except Jerry Tillford. He saw me and something happened. I'll tell you about that.

I was standing looking at that horse and aching. In some way, I can't tell how, I knew just how Sunstreak felt inside. He was quiet and letting the niggers rub his legs and Mr. Van Riddle himself put the saddle on, but he was just a raging torrent inside. He was like the water in the river at Niagara Falls just before its goes plunk down. That horse wasn't thinking about running. He don't have to think about that. He was just thinking about holding himself back 'til the time for the running came. I knew that. I could just in a way see right inside him. He was going to do some awful running and I knew it. He wasn't bragging or letting on much or prancing or making a fuss, but just waiting. I knew it and Jerry Tillford his trainer knew. I looked up and then that man and I looked into each other's eyes. Something happened to me. I guess I loved the man as much as I did the horse because he knew what I knew. Seemed to me there wasn't anything in the world but that man and the horse and me. I cried and Jerry Tillford had a shine in his eyes. Then I came away to the fence to wait for the race. The horse was better than me, more steadier, and now I know better than Jerry. He was the quietest and he had to do the running.

Sunstreak ran first of course and he busted the world's record for a mile. I've seen that if I never see anything more. Everything came out just as I expected. Middlestride got left at the post and was way back and closed up to be second, just as I knew he would. He'll get a world's record too some day. They can't skin the Beckersville country on horses.

I watched the race calm because I knew what would happen. I was sure. Hanley Turner and Henry Rieback and Tom Tumberton were all more excited than me.

A funny thing had happened to me. I was thinking about Jerry Tillford the trainer and how happy he was all through the race. I liked him that afternoon even more than I ever liked my own father. I almost forgot the horses thinking that way about him. It was because of what I had seen in his eyes as he stood in the paddocks beside Sunstreak before the race started. I knew he had been watching and working with Sunstreak since the horse was a baby colt, had taught him to run and be patient and when to let himself out and not to quit, never. I knew that for him it was like a mother seeing her child do something brave or wonderful. It was the first time I ever felt for a man like that.

After the race that night I cut out from Tom and Hanley and Henry. I wanted to be by myself and I wanted to be near Jerry Tillford if I could work it. Here is what happened.

The track in Saratoga is near the edge of town. It is all polished up and trees around, the evergreen kind, and grass and everything painted and nice. If you go past the track you get to a hard road made of asphalt for automobiles, and if you go along this for a few miles there is a road turns off to a little rummy-looking farm house set in a yard.
That night after the race I went along that road because I had seen Jerry and some other men go that way in an automobile. I didn't expect to find them. I walked for a ways and then sat down by a fence to think. It was the direction they went in. I wanted to be as near Jerry as I could. I felt close to him. Pretty soon I went up the side road--I don't know why--and came to the rummy farm house. I was just lonesome to see Jerry, like wanting to see your father at night when you are a young kid. Just then an automobile came along and turned in. Jerry was in it and Henry Rieback's father, and Arthur Bedford from home, and Dave Williams and two other men I didn't know. They got out of the car and went into the house, all but Henry Rieback's father who quarreled with them and said he wouldn't go. It was only about nine o'clock, but they were all drunk and the rummy looking farm house was a place for bad women to stay in. That's what it was. I crept up along a fence and looked through a window and saw.

It's what give me the fantods. I can't make it out. The women in the house were all ugly mean-looking women, not nice to look at or be near. They were homely too, except one who was tall and looked a little like the gelding Middlestride, but not clean like him, but with a hard ugly mouth. She had red hair. I saw everything plain. I got up by an old rose bush by an open window and looked. The women had on loose dresses and sat around in chairs. The men came in and some sat on the women's laps. The place smelled rotten and there was rotten talk, the kind a kid hears around a livery stable in a town like Beckersville in the winter but don't ever expect to hear talked when there are women around. It was rotten. A nigger wouldn't go into such a place.

I looked at Jerry Tillford. I've told you how I had been feeling about him on account of his knowing what was going on inside of Sunstreak in the minute before he went to the post for the race in which he made a world's record.

Jerry bragged in that bad woman house as I know Sunstreak wouldn't never have bragged. He said that he made that horse, that it was him that won the race and made the record. He lied and bragged like a fool. I never heard such silly talk.

And then, what do you suppose he did! He looked at the woman in there, the one that was lean and hard-mouthed and looked a little like the gelding Middlestride, but not clean like him, and his eyes began to shine just as they did when he looked at me and at Sunstreak in the paddocks at the track in the afternoon. I stood there by the window-- gee!--but I wished I hadn't gone away from the tracks, but had stayed with the boys and the niggers and the horses. The tall rotten looking woman was between us just as Sunstreak was in the paddocks in the afternoon.
Then, all of a sudden, I began to hate that man. I wanted to scream and rush in the room and kill him. I never had such a feeling before. I was so mad clean through that I cried and my fists were doubled up so my finger nails cut my hands.

And Jerry's eyes kept shining and he waved back and forth, and then he went and kissed that woman and I crept away and went back to the tracks and to bed and didn't sleep hardly any, and then next day I got the other kids to start home with me and never told them anything I seen.

I been thinking about it ever since. I can't make it out. Spring has come again and I'm nearly sixteen and go to the tracks mornings same as always, and I see Sunstreak and Middlestride and a new colt named Strident I'll bet will lay them all out, but no one thinks so but me and two or three niggers.

But things are different. At the tracks the air don't taste as good or smell as good. It's because a man like Jerry Tillford, who knows what he does, could see a horse like Sunstreak run, and kiss a woman like that the same day. I can't make it out. Darn him, what did he want to do like that for? I keep thinking about it and it spoils looking at horses and smelling things and hearing niggers laugh and everything. Sometimes I'm so mad about it I want to fight someone. It gives me the fantods. What did he do it for? I want to know why.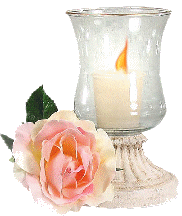 The story came to me from a woman met on a train. The car was crowded and I took the seat beside her. There was a man in the offing who belonged with her--a slender girlish figure of a man in a heavy brown canvas coat such as teamsters wear in the winter. He moved up and down in the aisle of the car, wanting my place by the woman's side, but I did not know that at the time.

The woman had a heavy face and a thick nose. Something had happened to her. She had been struck a blow or had a fall. Nature could never have made a nose so broad and thick and ugly. She had talked to me in very good English. I suspect now that she was temporarily weary of the man in the brown canvas coat, that she had travelled with him for days, perhaps weeks, and was glad of the chance to spend a few hours in the company of some one else.

Everyone knows the feeling of a crowded train in the middle of the night. We ran along through western Iowa and eastern Nebraska. It had rained for days and the fields were flooded. In the clear night the moon came out and the scene outside the car-window was strange and in an odd way very beautiful.

You get the feeling: the black bare trees standing up in clusters as they do out in that country, the pools of water with the moon reflected and running quickly as it does when the train hurries along, the rattle of the car-trucks, the lights in isolated farm-houses, and occasionally the clustered lights of a town as the train rushed through it into the west.

The woman had just come out of war-ridden Poland, had got out of that stricken land with her lover by God knows what miracles of effort. She made me feel the war, that woman did, and she told me the tale that I want to tell you.

I do not remember the beginning of our talk, nor can I tell you of how the strangeness of my mood grew to match her mood until the story she told became a part of the mystery of the still night outside the car- window and very pregnant with meaning to me.

There was a company of Polish refugees moving along a road in Poland in charge of a German. The German was a man of perhaps fifty, with a beard. As I got him, he was much such a man as might be professor of foreign languages in a college in our country, say at Des Moines, Iowa, or Springfield, Ohio. He would be sturdy and strong of body and given to the eating of rather rank foods, as such men are. Also he would be a fellow of books and in his thinking inclined toward the ranker philosophies. He was dragged into the war because he was a German, and he had steeped his soul in the German philosophy of might. Faintly, I fancy, there was another notion in his head that kept bothering him, and so to serve his government with a whole heart he read books that would re-establish his feeling for the strong, terrible thing for which he fought. Because he was past fifty he was not on the battle line, but was in charge of the refugees, taking them out of their destroyed village to a camp near a railroad where they could be fed.

The refugees were peasants, all except the woman in the American train with me, her lover and her mother, an old woman of sixty-five. They had been small landowners and the others in their party had worked on their estate.
Along a country road in Poland went this party in charge of the German who tramped heavily along, urging them forward. He was brutal in his insistence, and the old woman of sixty-five, who was a kind of leader of the refugees, was almost equally brutal in her constant refusal to go forward. In the rainy night she stopped in the muddy road and her party gathered about her. Like a stubborn horse she shook her head and muttered Polish words. "I want to be let alone, that's what I want. All I want in the world is to be let alone," she said, over and over; and then the German came up and putting his hand on her back pushed her along, so that their progress through the dismal night was a constant repetition of the stopping, her muttered words, and his pushing. They hated each other with whole-hearted hatred, that old Polish woman and the German.

The party came to a clump of trees on the bank of a shallow stream and the German took hold of the old woman's arm and dragged her through the stream while the others followed. Over and over she said the words: "I want to be let alone. All I want in the world is to be let alone."

In the clump of trees the German started a fire. With incredible efficiency he had it blazing high in a few minutes, taking the matches and even some bits of dry wood from a little rubber-lined pouch carried in his inside coat pocket. Then he got out tobacco and, sitting down on the protruding root of a tree, smoked and stared at the refugees, clustered about the old woman on the opposite side of the fire.

The German went to sleep. That was what started his trouble. He slept for an hour and when he awoke the refugees were gone. You can imagine him jumping up and tramping heavily back through the shallow stream and along the muddy road to gather his party together again. He would be angry through and through, but he would not be alarmed. It was only a matter, he knew, of going far enough back along the road as one goes back along a road for strayed cattle.

And then, when the German came up to the party, he and the old woman began to fight. She stopped muttering the words about being let alone and sprang at him. One of her old hands gripped his beard and the other buried itself in the thick skin of his neck.

The struggle in the road lasted a long time. The German was tired and not as strong as he looked, and there was that faint thing in him that kept him from hitting the old woman with his fist. He took hold of her thin shoulders and pushed, and she pulled. The struggle was like a man trying to lift himself by his boot straps. The two fought and were full of the determination that will not stop fighting, but they were not very strong physically.

And so their two souls began to struggle. The woman in the train made me understand that quite clearly, although it may be difficult to get the sense of it over to you. I had the night and the mystery of the moving train to help me. It was a physical thing, the fight of the two souls in the dim light of the rainy night on that deserted muddy road. The air was full of the struggle and the refugees gathered about and stood shivering. They shivered with cold and weariness, of course, but also with something else. In the air everywhere about them they could feel the vague something going on. The woman said that she would gladly have given her life to have it stopped, or to have someone strike a light, and that her man felt the same way. It was like two winds struggling, she said, like a soft yielding cloud become hard and trying vainly to push another cloud out of the sky.

Then the struggle ended and the old woman and the German fell down exhausted in the road. The refugees gathered about and waited. They thought something more was going to happen, knew in fact something more would happen. The feeling they had persisted, you see, and they huddled together and perhaps whimpered a little.
What happened is the whole point of the story. The woman in the train explained it very clearly. She said that the two souls, after struggling, went back into the two bodies, but that the soul of the old woman went into the body of the German and the soul of the German into the body of the old woman.

After that, of course, everything was quite simple. The German sat down by the road and began shaking his head and saying he wanted to be let alone, declared that all he wanted in the world was to be let alone, and the Polish woman took papers out of his pocket and began driving her companions back along the road, driving them harshly and brutally along, and when they grew weary pushing them with her hands.

There was more of the story after that. The woman's lover, who had been a school-teacher, took the papers and got out of the country, taking his sweetheart with him. But my mind has forgotten the details. I only remember the German sitting by the road and muttering that he wanted to be let alone, and the old tired mother-in-Poland saying the harsh words and forcing her weary companions to march through the night back into their own country.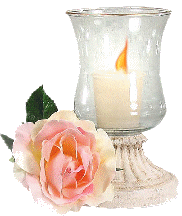 My song will rest while I rest. I struggle along. I'll get back to the corn and 
   the open fields. Don't fret, love, I'll come out all right.

Back of Chicago the open fields. Were you ever there—trains coming toward
   you out of the West—streaks of light on the long gray plains ? Many a 
   song—aching to sing.

I've got a gray and ragged brother in my breast—that's a fact. Back of
   Chicago the open fields—long trains go west too—in the silence. Don't 
   fret, love. I'll come out all right.