THE HIGH CONSTABLE'S WIFE
The high constable of Armagnac espoused from the desire of a great fortune, the Countess Bonne, who was already considerably enamoured of little Savoisy, son of the chamberlain to his majesty King Charles the Sixth.
The constable was a rough warrior, miserable in appearance, tough in skin, thickly bearded, always uttering angry words, always busy hanging people, always in the sweat of battles, or thinking of other stratagems than those of love. Thus the good soldier, caring little to flavour the marriage stew, used his charming wife after the fashion of a man with more lofty ideas; of the which the ladies have a great horror, since they like not the joists of the bed to be the sole judges of their fondling and vigorous conduct.
Now the lovely Countess, as soon as she was grafted on the constable, only nibbled more eagerly at the love with which her heart was laden for the aforesaid Savoisy, which that gentleman clearly perceived.
Wishing both to study the same music, they would soon harmonise their fancies, and decipher the hieroglyphic; and this was a thing clearly demonstrated to the Queen Isabella, that Savoisy's horses were oftener stabled at the house of her cousin of Armagnac than in the Hotel St. Pol, where the chamberlain lived, since the destruction of his residence, ordered by the university, as everyone knows.
This discreet and wise princess, fearing in advance some unfortunate adventure for Bonne, the more so as the constable was as ready to brandish his broadsword as a priest to bestow benedictions--the said queen, as sharp as a dirk, said one day, while coming out from vespers, to her cousin, who was taking the holy water with Savoisy
"My dear, don't you see some blood in that water ?"
"Bah !" said Savoisy to the queen. "Love likes blood, Madame."
This the Queen considered a good reply, and put it into writing, and later on, into action, when her lord the king wounded one of her lovers, whose business you see settled in this narrative.
You know by constant experience, that in the early time of love each of two lovers is always in great fear of exposing the mystery of the heart, and as much from the flower of prudence as from the amusement yielded by the sweet tricks of gallantry they play at who can best conceal their thoughts, but one day of forgetfulness suffices to inter the whole virtuous past.
The poor woman is taken in her joy as in a lasso; her sweetheart proclaims his presence, or sometimes his departure, by some article of clothing, a scarf, a spur, left by some fatal chance, and there comes a stroke of the dagger that severs the web so gallantly woven by their golden delights. But when one is full of days, he should not make a wry face at death, and the sword of a husband is a pleasant death for a gallant, if there be pleasant deaths. So may be will finish the merry amours of the constable's wife.
One morning Monsieur d'Armagnac having lots of leisure time in consequence of the flight of the Duke of Burgundy, who was quitting Lagny, thought he would go and wish his lady good day, and attempted to wake her up in a pleasant enough fashion, so that she should not be angry; but she sunk in the heavy slumbers of the morning, replied to the action:
"Leave me alone, Charles !"
"Oh, oh," said the constable, hearing the name of a saint who was not one of his patrons, "I have a Charles on my head !"
Then, without touching his wife, he jumped out of the bed, and ran upstairs with his face flaming and his sword drawn, to the place where slept the countess's maid-servant, convinced that the said servant had a finger in the pie.
"Ah, ah, wench of hell !" cried he, to commence the discharge of his passion, "say thy prayers, for I intend to kill thee instantly, because of the secret practices of Charles who comes here."
"Ah, Monseigneur," replied the woman, "who told you that ?"
"Stand steady, that I may rip thee at one blow if you do not confess to me every assignation given, and in what manner they have been arranged. If thy tongue gets entangled, if thou falterest, I will pierce thee with my dagger !"
"Pierce me through !" replied the girl; "you will learn nothing."
The constable, having taken this excellent reply amiss, ran her through on the spot, so mad was he with rage; and came back into his wife's chamber and said to his groom, whom, awakened by the shrieks of the girl, he met upon the stairs, "Go upstairs; I've corrected Billette rather severely."
Before he reappeared in the presence of Bonne he went to fetch his son, who was sleeping like a child, and led him roughly into her room. The mother opened her eyes pretty widely, you may imagine at the cries of her little one; and was greatly terrified at seeing him in the hands of her husband, who had his right hand all bloody, and cast a fierce glance on the mother and son.
"What is the matter ?" said she.
"Madame," asked the man of quick execution, "this child, is he the fruit of my loins, or those of Savoisy, your lover ?"
At this question Bonne turned pale, and sprang upon her son like a frightened frog leaping into the water.
"Ah, he is really ours," said she.
"If you do not wish to see his head roll at your feet confess yourself to me, and no prevarication. You have given me a lieutenant."
"Indeed !"
"Who is he ?"
"It is not Savoisy, and I will never say the name of a man that I don't know."
Thereupon the constable rose, took his wife by the arm to cut her speech with a blow of the sword, but she, casting upon him an imperial glance, cried:
"Kill me if you will, but touch me not."
"You shall live," replied the husband, "because I reserve you for a chastisement more ample then death."
And doubting the inventions, snares, arguments, and artifices familiar to women in these desperate situations, of which they study night and day the variations, by themselves, or between themselves, he departed with this rude and bitter speech.

He went instantly to interrogate his servants, presenting to them a face divinely terrible; so all of them replied to him as they would to God the Father on the Judgment Day, when each of us will be called to his account.
None of them knew the serious mischief which was at the bottom of these summary interrogations and crafty interlocutions; but from all that they said, the constable came to the conclusion that no male in his house was in the business, except one of his dogs, whom he found dumb, and to whom he had given the post of watching the gardens; so taking him in his hands, he strangled him with rage.

This fact incited him by induction to suppose that the other constable came into his house by the garden, of which the only entrance was a postern opening on to the water side.
It is necessary to explain to those who are ignorant of it, the locality of the Hotel d'Armagnac, which had a notable situation near to the royal houses of St. Pol. On this site has since been built the hotel of Longueville. Then as at the present time, the residence of d'Armagnac had a porch of fine stone in Rue St. Antoine, was fortified at all points, and the high walls by the river side, in face of the Ile du Vaches, in the part where now stands the port of La Greve, were furnished with little towers.

The design of these has for a long time been shown at the house of Cardinal Duprat, the king's Chancellor.

The constable ransacked his brains, and at the bottom, from his finest stratagems, drew the best, and fitted it so well to the present case, that the gallant would be certain to be taken like a hare in the trap. "'Sdeath," said he, "my planter of horns is taken, and I have the time now to think how I shall finish him off."
Now this is the order of battle which this grand hairy captain who waged such glorious war against Duke Jean-sans-Peur commanded for the assault of his secret enemy. He took a goodly number of his most loyal and adroit archers, and placed them on the quay tower, ordering them under the heaviest penalties to draw without distinction of persons, except his wife, on those of his household who should attempt to leave the gardens, and to admit therein, either by night or by day, the favoured gentleman.

The same was done on the porch side, in the Rue St Antoine.
The retainers, even the chaplain, were ordered not to leave the house under pain of death.

Then the guard of the two sides of the hotel having been committed to the soldiers of a company of ordnance, who were ordered to keep a sharp lookout in the side streets, it was certain that the unknown lover to whom the constable was indebted for his pair of horns, would be taken warm, when, knowing nothing, he should come at the accustomed hour of love to insolently plant his standard in the heart of the legitimate appurtenances of the said lord count.
It was a trap into which the most expert man would fall unless he was seriously protected by the fates, as was the good St. Peter by the Saviour when he prevented him going to the bottom of the sea the day when they had a fancy to try if the sea were as solid as terra firma.
The constable had business with the inhabitants of Poissy, and was obliged to be in the saddle after dinner, so that, knowing his intention, the poor Countess Bonne determined at night to invite her young gallant to that charming duel in which she was always the stronger.
While the constable was making round his hotel a girdle of spies and of death, and hiding his people near the postern to seize the gallant as he came out, not knowing where he would spring from, his wife was not amusing herself by threading peas nor seeking black cows in the embers.
First, the maid-servant who had been stuck, unstuck herself and dragged herself to her mistress; she told her that her outraged lord knew nothing, and that before giving up the ghost she would comfort her dear mistress by assuring her that she could have perfect confidence in her sister, who was laundress in the hotel, and was willing to let herself be chopped up as small as sausage-meat to please Madame.

That she was the most adroit and roguish woman in the neighbourhood, and renowned from the council chamber to the Trahoir cross among the common people, and fertile in invention for the desperate cases of love.
Then, while weeping for the decease of her good chamber woman, the countess sent for the laundress, made her leave her tubs and join her in rummaging the bag of good tricks, wishing to save Savoisy, even at the price of her future salvation.
First of all the two women determined to let him know their lord and master's suspicion, and beg him to be careful.
Now behold the good washerwoman who, carrying her tub like a mule, attempts to leave the hotel. But at the porch she found a man-at-arms who turned a deaf ear to all the blandishments of the wash-tub. Then she resolved, from her great devotion, to take the soldier on his weak side, and she tickled him so with her fondling that he romped very well with her, although he was armour-plated ready for battle; but when the game was over he still refused to let her go into the street and although she tried to get herself a passport sealed by some of the handsomest, believing them more gallant: neither the archers, men-at- arms, nor others, dared open for her the smallest entrance of the house. "You are wicked and ungrateful wretches," said she, "not to render me a like service."
Luckily at this employment she learned everything, and came back in great haste to her mistress, to whom she recounted the strange machinations of the count.

The two women held a fresh council and had not considered, the time it takes to sing Alleluia, twice, these warlike appearances, watches, defences, and equivocal, specious, and diabolical orders and dispositions before they recognised by the sixth sense with which all females are furnished, the special danger which threatened the poor lover.
Madame having learned that she alone had leave to quit the house, ventured quickly to profit by her right, but she did not go the length of a bow-shot, since the constable had ordered four of his pages to be always on duty ready to accompany the countess, and two of the ensigns of his company not to leave her.

Then the poor lady returned to her chamber, weeping as much as all the Magdalens one sees in the church pictures, could weep together.
"Alas !" said she, "my lover must then be killed, and I shall never see him again ! . . . he whose words were so sweet, whose manners were so graceful, that lovely head that had so often rested on my knees, will now be bruised . . . What ! Can I not throw to my husband an empty and valueless head in place of the one full of charms and worth . . . a rank head for a sweet-smelling one; a hated head for a head of love."
"Ah, Madame !" cried the washerwoman, "suppose we dress up in the garments of a nobleman, the steward's son who is mad for me, and wearies me much, and having thus accoutered him, we push him out through the postern.
Thereupon the two women looked at each other with assassinating eyes.
"This marplot," said she, "once slain, all those soldiers will fly away like geese."
"Yes, but will not the count recognise the wretch ?"
And the countess, striking her breast, exclaimed, shaking her head, "No, no, my dear, here it is noble blood that must be spilt without stint."
Then she thought a little, and jumping with joy, suddenly kissed the laundress, saying, "Because I have saved my lover's life by your counsel, I will pay you for his life until death."
Thereupon the countess dried her tears, put on the face of a bride, took her little bag and a prayer-book, and went towards the Church of St. Pol whose bells she heard ringing, seeing that the last Mass was about to be said.

In this sweet devotion the countess never failed, being a showy woman, like all the ladies of the court.

Now this was called the full-dress Mass, because none but fops, fashionables, young gentlemen and ladies puffed out and highly scented, were to be met there.

In fact no dresses was seen there without armorial bearings, and no spurs that were not gilt.
So the Countess of Bonne departed, leaving at the hotel the laundress much astonished, and charged to keep her eyes about her, and came with great pomp to the church, accompanied by her pages, the two ensigns and men-at-arms. It is here necessary to say that among the band of gallant knights who frisked round the ladies in church, the countess had more than one whose joy she was, and who had given his heart to her, after the fashion of youths who put down enough and to spare upon their tablets, only in order to make a conquest of at least one out of a great number.
Among these birds of fine prey who with open beaks looked oftener between the benches and the paternosters than towards the altar and the priests, there was one upon whom the countess sometimes bestowed the charity of a glance, because he was less trifling and more deeply smitten than all the others.
This one remained bashful, always stuck against the same pillar, never moving from it, but readily ravished with the sight alone of this lady whom he had chosen as his. His pale face was softly melancholy.

His physiognomy gave proof of fine heart, one of those which nourish ardent passions and plunge delightedly into the despairs of love without hope. Of these people there are few, because ordinarily one likes more a certain thing than the unknown felicities lying and flourishing at the bottommost depths of the soul.
This said gentleman, although his garments were well made, and clean and neat, having even a certain amount of taste shown in the arrangement, seemed to the constable's wife to be a poor knight seeking fortune, and come from afar, with his nobility for his portion.

Now partly from a suspicion of his secret poverty, partly because she was well beloved by him and a little because he had a good countenance, fine black hair, and a good figure, and remained humble and submissive in all, the constable's wife desired for him the favour of women and of fortune, not to let his gallantry stand idle, and from a good housewifely idea, she fired his imagination according to her fantasies, by certain small favours and little looks which serpented towards him like biting adders, trifling with the happiness of this young life, like a princess accustomed to play with objects more precious than a simple knight.

In fact, her husband risked the whole kingdom as you would a penny at piquet. Finally it was only three days since, at the conclusion of vespers, that the constable's wife pointed out to the queen this follower of love, said laughingly:
"There's a man of quality."
This sentence remained in the fashionable language. Later it became a custom so to designate the people of the court. It was to the wife of the constable d'Armagnac, and to no other source, that the French language is indebted for this charming expression.
By a lucky chance the countess had surmised correctly concerning this gentleman.
He was a bannerless knight, named Julien de Boys-Bourredon, who not having inherited on his estate enough to make a toothpick, and knowing no other wealth than the rich nature with which his dead mother had opportunely furnished him, conceived the idea of deriving therefrom both rent and profit at court, knowing how fond ladies are of those good revenues, and value them high and dear, when they can stand being looked at between two suns.

There are many like him who have thus taken the narrow road of women to make their way; but he, far from arranging his love in measured qualities, spend funds and all, as soon as he came to the full-dress Mass, he saw the triumphant beauty of the Countess Bonne.

Then he fell really in love, which was a grand thing for his crowns, because he lost both thirst and appetite. This love is of the worst kind, because it incites you to the love of diet, during the diet of love; a double malady, of which one is sufficient to extinguish a man.
Such was the young gentlemen of whom the good lady had thought, and towards whom she came quickly to invite him to his death.
On entering she saw the poor chevalier, who faithful to his pleasure, awaited her, his back against a pillar, as a sick man longs for the sun, the spring-time, and the dawn.

Then she turned away her eyes, and wished to go to the queen and request her assistance in this desperate case, for she took pity on her lover, but one of the captains said to her, with great appearance of respect, "Madame, we have orders not to allow you to speak with man or woman, even though it should be the queen or your confessor. And remember that the lives of all of us are at stake."
"Is it not your business to die ?" said she.
"And also to obey," replied the soldier.
Then the countess knelt down in her accustomed place, and again regarding her faithful slave, found his face thinner and more deeply lined than ever it had been.
"Bah !" said she, "I shall have less remorse for his death; he is half dead as it is."
With this paraphrase of her idea, she cast upon the said gentleman one of those warm ogles that are only allowable to princesses and harlots, and the false love which her lovely eyes bore witness to, gave a pleasant pang to the gallant of the pillar. Who does not love the warm attack of life when it flows thus round the heart and engulfs everything ?
Madame recognised with a pleasure, always fresh in the minds of women, the omnipotence of her magnificent regard by the answer which, without saying a word, the chevalier made to it.

And in fact, the blushes which empurpled his cheeks spoke better than the best speeches of the Greek and Latin orators, and were well understood.
At this sweet sight, the countess, to make sure that it was not a freak of nature, took pleasure in experimentalising how far the virtue of her eyes would go, and after having heated her slave more than thirty times, she was confirmed in her belief that he would bravely die for her.

This idea so touched her, that from three repetitions between her orisons she was tickled with the desire to put into a lump all the joys of man, and to dissolve them for him in one single glance of love, in order that she should not one day be reproached with having not only dissipated the life, but also the happiness of this gentleman.

When the officiating priest turned round to sing the Off you go to this fine gilded flock, the constable's wife went out by the side of the pillar where her courtier was, passed in front of him and endeavoured to insinuate into his understanding by a speaking glance that he was to follow her, and to make positive the intelligence and significant interpretation of this gentle appeal, the artful jade turned round again a little after passing him to again request his company.

She saw that he had moved a little from his place, and dared not advance, so modest was he, but upon this last sign, the gentleman, sure of not being over-credulous, mixed with the crowd with little and noiseless steps, like an innocent who is afraid of venturing into one of those good places people call bad ones.
And whether he walked behind or in front, to the right or to the left, my lady bestowed upon him a glistening glance to allure him the more and the better to draw him to her, like a fisher who gently jerks the lines in order to hook the gudgeon. To be brief: the countess practiced so well the profession of the daughters of pleasure when they work to bring grist into their mills, that one would have said nothing resembled a harlot so much as a woman of high birth.
And indeed, on arriving at the porch of her hotel the countess hesitated to enter therein, and again turned her face towards the poor chevalier to invite him to accompany her, discharging at him so diabolical a glance, that he ran to the queen of his heart, believing himself to be called by her.

Thereupon, she offered him her hand, and both boiling and trembling from the contrary causes found themselves inside the house.

At this wretched hour, Madame d'Armagnac was ashamed of having done all these harlotries to the profit of death, and of betraying Savoisy the better to save him; but this slight remorse was lame as the greater, and came tardily. Seeing everything ready, the countess leaned heavily upon her vassal's arm, and said to him:
"Come quickly to my room; it is necessary that I should speak with you."
And he, not knowing that his life was in peril, found no voice wherewith to reply, so much did the hope of approaching happiness choke him.
When the laundress saw this handsome gentleman so quickly hooked, "Ah !" said she, "these ladies of the court are best at such work."

Then she honoured this courtier with a profound salutation, in which was depicted the ironical respect due to those who have the great courage to die for so little.
"Picard," said the constable's lady, drawing the laundress to her by the skirt, "I have not the courage to confess to him the reward with which I am about to pay his silent love and his charming belief in the loyalty of women."
"Bah ! Madame: why tell him ? Send him away well contented by the postern. So many men die in war for nothing, cannot this one die for something ? I'll produce another like him if that will console you."
"Come along," cried the countess, "I will confess all to him. That will be the punishment for my sins."
Thinking that this lady was arranging with her servant certain trifling provisions and secret things in order not to be disturbed in the interview she had promised him, the unknown lover kept at a discreet distance, looking at the flies.

Nevertheless, he thought that the countess was very bold, but also, as even a hunchback would have done, he found a thousand reasons to justify her, and thought himself quite worthy to inspire such recklessness.

He was lost in those good thoughts when the constable's wife opened the door of her chamber, and invited the chevalier to follow her in.

There his noble lady cast aside all the apparel of her lofty fortune, and falling at the feet of this gentleman, became a simple woman.
"Alas, sweet sir !" said she, "I have acted vilely towards you. Listen. On your departure from this house, you will meet your death. The love which I feel for another has bewildered me, and without being able to hold his place here, you will have to take it before his murderers. This is the joy to which I have bidden you."
"Ah !" Replied Boys-Bourredon, interring in the depths of his heart a dark despair, "I am grateful to you for having made use of me as of something which belonged to you. . . . Yes, I love you so much that every day you I have dreamed of offering you in imitation of the ladies, a thing that can be given but once. Take, then, my life !"
And the poor chevalier, in saying this, gave her one glance to suffice for all the time he would have been able to look at her through the long days. Hearing these brave and loving words, Bonne rose suddenly.
"Ah ! were it not for Savoisy, how I would love thee !" said she.
"Alas ! my fate is then accomplished," replied Boys-Bourredon. "My horoscope predicted that I should die by the love of a great lady. Ah, God !" said he, clutching his good sword, "I will sell my life dearly, but I shall die content in thinking that my decease ensures the happiness of her I love. I should live better in her memory than in reality."

At the sight of the gesture and the beaming face of this courageous man, the constable's wife was pierced to the heart. But soon she was wounded to the quick because he seemed to wish to leave her without even asking of her the smallest favour.
"Come, that I may arm you," said she to him, making an attempt to kiss him.
"Ha! my lady-love," replied he, moistening with a gentle tear the fire of his eyes, "would you render my death impossible by attaching too great a value to my life ?"
"Come," cried she, overcome by this intense love, "I do not know what the end of all this will be, but come--afterwards we will go and perish together at the postern."
The same flame leaped in their hearts, the same harmony had struck for both, they embraced each other with a rapture in the delicious excess of that mad fever which you know well I hope; they fell into a profound forgetfulness of the dangers of Savoisy, of themselves, of the constable, of death, of life, of everything.
Meanwhile the watchman at the porch had gone to inform the constable of the arrival of the gallant, and to tell him how the infatuated gentleman had taken no notice of the winks which, during Mass and on the road, the countess had given him in order to prevent his destruction.

They met their master arriving in great haste at the postern, because on their side the archers of the quay had whistled to him afar off, saying to him:
"The Sire de Savoisy has passed in."
And indeed Savoisy had come at the appointed hour, and like all the lovers, thinking only of his lady, he had not seen the count's spies and had slipped in at the postern.

This collision of lovers was the cause of the constable's cutting short the words of those who came from the Rue St. Antoine, saying to them with a gesture of authority, that they did not think wise to disregard:
"I know that the animal is taken."
Thereupon all rushed with a great noise through this said postern, crying, "Death to him! death to him !" and men-at-arms, archers, the constable, and the captains, all rushed full tilt upon Charles Savoisy, the king's nephew, who they attacked under the countess's window, where by a strange chance, the groans of the poor young man were dolorously exhaled, mingled with the yells of the soldiers, at the same time as passionate sighs and cries were given forth by the two lovers, who hastened up in great fear.
"Ah !" said the countess, turning pale from terror, "Savoisy is dying for me !"
"But I will live for you," replied Boys-Bourredon, "and shall esteem it a joy to pay the same price for my happiness as he has done."
"Hide yourself in the clothes chest," cried the countess; "I hear the constable's footsteps."
And indeed M. d'Armagnac appeared very soon with a head in his hand, and putting it all bloody on the mantleshelf, "Behold, Madame," said he, "a picture which will enlighten you concerning the duties of a wife towards her husband."
"You have killed an innocent man," replied the countess, without changing colour. Savoisy was not my lover."
And with the this speech she looked proudly at the constable with a face marked by so much dissimulation and feminine audacity, that the husband stood looking as foolish as a girl who has allowed a note to escape her below, before a numerous company, and he was afraid of having made a mistake.
"Of whom were you thinking this morning ?" asked he.
"I was dreaming of the king," said she.
"Then, my dear, why not have told me so ?"
"Would you have believed me in the bestial passion you were in ?"
The constable scratched his ear and replied:
"But how came Savoisy with the key of the postern ?"
"I don't know," she said, curtly, "if you will have the goodness to believe what I have said to you."
And his wife turned lightly on her heel like a weather-cock turned by the wind, pretending to go and look after the household affairs.

You can imagine that D'Armagnac was greatly embarrassed with the head of poor Savoisy, and that for his part Boys-Bourredon had no desire to cough while listening to the count, who was growling to himself all sorts of words.

At length the constable struck two heavy blows over the table and said, "I'll go and attack the inhabitants of Poissy."

Then he departed, and when the night was come Boys-Bourredon escaped from the house in some disguise or other.
Poor Savoisy was sorely lamented by his lady, who had done all that a woman could do to save her lover, and later he was more than wept, he was regretted; for the countess having related this adventure to Queen Isabella, her majesty seduced Boys-Bourredon from the service of her cousin and put him to her own, so much was she touched with the qualities and firm courage of this gentleman.
Boys-Bourredon was a man whom danger had well recommended to the ladies. In fact he comported himself so proudly in everything in the lofty fortune, which the queen had made for him, that having badly treated King Charles one day when the poor man was in his proper senses, the courtiers, jealous of favour, informed the king of his cuckoldom.
Boys-Bourredon was in a moment sewn in a sack and thrown into the Seine, near the ferry at Charenton, as everyone knows. I have no need add, that since the day when the constable took it into his head to play thoughtlessly with knives, his good wife utilised so well the two deaths he had caused and threw them so often in his face, that she made him as soft as a cat's paw and put him in the straight road of marriage; and he proclaimed her a modest and virtuous constable's lady, as indeed she was.

As this book should, according to the maxims of great ancient authors, join certain useful things to the good laughs which you will find therein and contain precepts of high taste, I beg to inform you that the quintessence of the story is this: That women need never lose their heads in serious cases, because the God of Love never abandons them, especially when they are beautiful, young, and of good family; and that gallants when going to keep an amorous assignation should never go there like giddy young men, but carefully, and keep a sharp look-out near the burrow, to avoid falling into certain traps and to preserve themselves; for after a good woman the most precious thing is, certes, a pretty gentleman.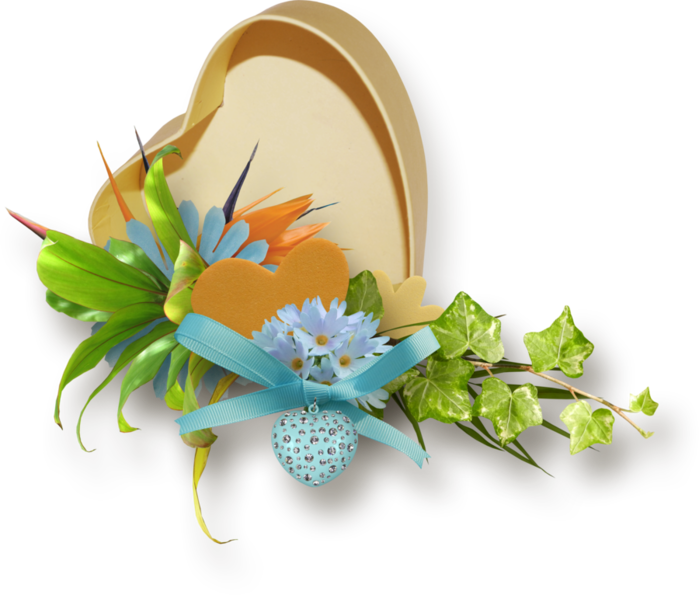 A PASSION IN THE DESERT
"The whole show is dreadful," she cried, coming out of the menagerie of M. Martin. She had just been looking at that daring speculator "working with his hyena" to speak in the style of the program.

"By what means," she continued, "can he have tamed these animals to such a point as to be certain of their affection for."

"What seems to you a problem," said I, interrupting, "is really quite natural."

"Oh!" she cried, letting an incredulous smile wander over her lips.

"You think that beasts are wholly without passions ?" I asked her. "Quite the reverse; we can communicate to them all the vices arising in our own state of civilization."
She looked at me with an air of astonishment.

"Nevertheless," I continued, "the first time I saw M. Martin, I admit, like you, I did give vent to an exclamation of surprise. I found myself next to an old soldier with the right leg amputated, who had come in with me. His face had struck me. He had one of those intrepid heads, stamped with the seal of warfare, and on which the battles of Napoleon are written. Besides, he had that frank good-humored expression which always impresses me favorably. He was without doubt one of those troopers who are surprised at nothing, who find matter for laughter in the contortions of a dying comrade, who bury or plunder him quite lightheartedly, who stand intrepidly in the way of bullets; in fact, one of those men who waste no time in deliberation, and would not hesitate to make friends with the devil himself. After looking very attentively at the proprietor of the menagerie getting out of his box, my companion pursed up his lips with an air of mockery and contempt, with that peculiar and expressive twist which superior people assume to show they are not taken in. Then when I was expatiating on the courage of M. Martin, he smiled, shook his head knowingly, and said, `Well known.'

"How `well known' ? I said. `If you would only explain to me the mystery I should be vastly obliged.'

"After a few minutes, during which we made acquaintance, we went to dine at the first restaurateur's whose shop caught our eye. At dessert a bottle of champagne completely refreshed and brightened up the memories of this odd old soldier. He told me his story, and I said he had every reason to exclaim, `Well known.'"

When she got home, she teased me to that extent and made so many promises that I consented to communicate to her the old soldier's confidences. Next day she received the following episode of an epic which one might call "The Frenchman in Egypt."

During the expedition in Upper Egypt under General Desaix, a Provenal soldier fell into the hands of the Mangrabins, and was taken by these Arabs into the deserts beyond the falls of the Nile.

In order to place a sufficient distance between themselves and the French army, the Mangrabins made forced marches, and only rested during the night. They camped round a well overshadowed by palm trees under which they had previously concealed a store of provisions. Not surmising that the notion of flight would occur to their prisoner, they contented themselves with binding his hands, and after eating a few dates, and giving provender to their horses, went to sleep.

When the brave Provenal saw that his enemies were no longer watching him, he made use of his teeth to steal a scimitar, fixed the blade between his knees, and cut the cords which prevented using his hands; in a moment he was free. He at once seized a rifle and dagger, then taking the precaution to provide himself with a sack of dried dates, oats, and powder and shot, and to fasten a scimitar to his waist he leaped onto a horse, and spurred on vigorously in the direction where he thought to find the French army. So impatient was he to see a bivouac again that he pressed on the already-tired courser at such speed that its flanks were lacerated with his spurs, and at last the poor animal died, leaving the Frenchman alone in the desert. After walking some time in the sand with all the courage of an escaped convict, the soldier was obliged to stop, as the day had already ended. In spite of the beauty of an Oriental sky at night, he felt he had not strength enough to go on. Fortunately he had been able to find a small hill, on the summit of which a few palm trees shot up into the air; it was their verdure seen from afar which had brought hope and consolation to his heart. His fatigue was so great that he lay down upon a rock of granite, capriciously cut out like a camp bed; there he fell asleep without taking any precaution to defend himself while he slept. He had made the sacrifice of his life. His last thought was one of regret. He repented having left the mangrabins, whose nomad life seemed to smile on him now that he was afar from them and without help. He was awakened by the sun, whose pitiless rays fell with all their force on the granite and produced an intolerable heat for he had had the stupidity to place himself inversely to the shadow thrown by the verdant majestic heads of the palm trees. He looked at the solitary trees and shuddered--they reminded him of the graceful shafts crowned with foliage which characterize the Saracen columns in the cathedral of Arles.

But when, after counting the palm trees, he cast his eye around him, the most horrible despair was infused into his soul. Before him stretched an ocean without limit. The dark sand of the desert spread farther than sight could reach in every direction, and glittered like steel struck with a bright light. It might have been a sea of looking glass, or lakes melted together in a mirror. A fiery vapor carried up in streaks made a perpetual whirlwind over the quivering land. The sky was lit with an Oriental splendor of insupportable purity, leaving naught for the imagination to desire. Heaven and earth were on fire.

The silence was awful in its wild and terrible majesty. Infinity, immensity, closed in upon the soul from every side. Not a cloud in the sky, not a breath in the air, not a flaw on the bosom of the sand, ever moving in diminutive waves; the horizon ended as at sea on a clear day, with one line of light, definite as the cut of a sword.

The Provenal threw his arms around the trunk of one of the palm trees, as though it were the body of a friend, and then in the shelter of the thin straight shadow that the palm cast upon the granite, he wept. Then sitting down he remained as he was, contemplating with profound sadness the implacable scene, which was all he had to look upon. He cried aloud, to measure the solitude. His voice, lost in the hollows of the hill, sounded faintly, and aroused no echo--the echo was in his own heart. The Provenal was twenty-two years old; he loaded his carbine.

"There'll be time enough," he said to himself, laying on the ground the weapon which alone could bring him deliverance.

Looking by turns at the black expanse and the blue expanse, the soldier dreamed of France, he smelled with delight the gutters of Paris, he remembered the towns through which he had passed, the faces of his fellow soldiers, the most minute details of his life. His southern fancy soon showed him the stones of his beloved Provence, in the play of the heat which waved over the spread sheet of the desert. Fearing the danger of this cruel mirage, he went down the opposite side of the hill to that by which he had come up the day before. The remains of a rug showed that this place of refuge had at one time been inhabited; at a short distance he saw some palm trees full of dates. Then the instinct which binds us to life awoke again in his heart. He hoped to live long enough to await the passing of some Arabs, or perhaps he might hear the sound of cannon, for at this time Bonaparte was traversing Egypt.

This thought gave him new life. The palm tree seemed to bend with the weight of the ripe fruit. He shook some of it down. When he tasted this unhoped-for manna, he felt sure that the palms had been cultivated by a former inhabitant--the savory, fresh meat of the dates was proof of the care of his predecessor. He passed suddenly from dark despair to an almost insane joy. He went up again to the top of the hill, and spent the rest of the day in cutting down one of the sterile palm trees, which the night before had served him for shelter. A vague memory made him think of the animals of the desert; and in case they might come to drink at the spring, visible from the base of the rocks but lost farther down, he resolved to guard himself from their visits by placing a barrier at the entrance of his hermitage.

In spite of his diligence, and the strength which the fear of being devoured asleep gave him, he was unable to cut the palm in pieces, though he succeeded in cutting it down. At eventide the king of the desert fell; the sound of its fall resounded far and wide, like a sign the solitude; the soldier shuddered as though he had heard some voice predicting woe.

But like an heir who does not long bewail a deceased parent, he tore off from this beautiful tree the tall broad green leaves which are its poetic adornment, and used them to mend the mat on which he was to sleep.

Fatigued by the heat and his work, he fell asleep under the red curtains of his wet cave.

In the middle of the night his sleep was troubled by an extraordinary noise; he sat up, and the deep silence around him allowed him to distinguish the alternative accents of a respiration whose savage energy could not belong to a human creature.

A profound terror, increased still further by the darkness, the silence, and his waking images, froze his heart within him. He almost felt his hair stand on end, when by straining his eyes to their utmost he perceived through the shadows two faint yellow lights. At first he attributed these lights to the reflection of his own pupils, but soon the vivid brilliance of the night aided him gradually to distinguish the objects around him in the cave, and he beheld a huge animal lying but two steps from him. Was it a lion, a tiger, or a crocodile ?

The Provenal was not educated enough to know under what species his enemy ought to be classed; but his fright was all the greater, as his ignorance led him to imagine an terrors at once; he endured a cruel torture, noting every variation of the breathing close to him without daring to make the slightest movement. An odor, pungent like that of a fox, but more penetrating, profounder, so to speak, filled the cave, and when the Provenal became sensible of this, his terror reached its height, for he could not longer doubt the proximity of a terrible companion, whose royal dwelling served him for shelter.

Presently the reflection of the moon, descending on the horizon, lit up the den, rendering gradually visible and resplendent the spotted skin of a panther.

This lion of Egypt slept, curled up like a big dog, the peaceful possessor of a sumptuous niche at the gate of a hotel; its eyes opened for a moment and closed again; its face was turned toward the man. A thousand confused thoughts passed through the Frenchman's mind first he thought of killing it with a bullet from his gun, but he saw there was not enough distance between them for him to take proper aim--the shot would miss the mark. And if it were to wake!--the thought made his limbs rigid. He listened to his own heart beating in the midst of' the silence, and cursed the too violent pulsations which the flow of blood brought on, fearing to disturb that sleep which allowed him time to think of some means of escape.

Twice he placed his hand on his scimitar, intending to cut off the head of his enemy; but the difficulty of cutting stiff, short hair compelled him to abandon this daring project. To miss would be to die for certain, he thought; he preferred the chances of fair fight, and made up his mind to wait till morning; the morning did not leave him long to wait.

He could now examine the panther at ease; its muzzle was smeared with blood.

"She's had a good dinner," he thought, without troubling himself as to whether her feast might have been on human flesh "She won't be hungry when she gets up."

It was a female. The fur on her belly and flanks was glistening white; many small marks like velvet formed beautiful bracelets round her feet; her sinuous tail was also white, ending with black rings; the overpart of her dress, yellow like unburnished gold, very lissome and soft, had the characteristic blotches the form of rosettes which distinguish the panther from every other feline species.

This tranquil and formidable hostess snored in an attitude as graceful as that of a cat lying on a cushion. Her bloodstained paws, nervous and well armed, were stretched out before her face, which rested upon them, and from which radiated her straight, slender whiskers, like threads of silver.

If she had been like that in a cage, the Provenal would doubtless have admired the grace of the animal, and the vigorous contrasts of vivid color which gave her robe an imperial splendor; but just then his sight was troubled by her sinister appearance.

The presence of the panther, even asleep, could not fail to produce the effect which the magnetic eyes of the serpent are said to have on the nightingale.

For a moment the courage of the soldier began to fail before this danger, though no doubt it would have risen at the mouth of a cannon charged with shell. Nevertheless, a bold thought brought daylight in his soul and sealed up the source of the cold sweat which sprang forth on his brow. Like men driven to bay who defy death and offer their body to the smiter, so he, seeing in this merely a tragic episode, resolved to play his part with honor to the last.

"The day before yesterday the Arabs would have killed me perhaps," he said; so considering himself as good as dead already, he waited bravely, with excited curiosity his enemy's awakening.

When the sun appeared, the panther suddenly opened her eyes; then she put out her paws with energy, as if to stretch them and get rid of cramp. At last she yawned, showing the formidable apparatus of her teeth and pointed tongue, rough as a file.

"A regular petite matresse," thought the Frenchman, seeing her roll herself about so softly and coquettishly. She licked off the blood which stained her paws and muzzle, and scratched her head with reiterated gestures full of prettiness. "All right, make a little toilet," the Frenchman said to himself, beginning to recover his gaiety with his courage; "we'll say good morning to each other presently," and he seized the small, short dagger which he had taken from the Mangrabins. At this moment the panther turned her head toward the man and looked at him fixedly without moving.

The rigidity of her metallic eyes and their insupportable luster made him shudder, especially when the animal walked toward him. But he looked at her caressingly, staring into her eyes in order to magnetize her, and let her come quite close to him; then with a movement both gentle and amorous, as though he were caressing the most beautiful of women, he passed his hand over her whole body, from the head to the tail, scratching the flexible vertebrae which divided the panther's yellow back. The animal waved her tail voluptuously, and her eyes grew gentle; and when for the third time the Frenchman accomplished this interesting flattery, she gave forth one of those purrings by which our cats express their pleasure; but this murmur issued from a throat so powerful and so deep that it resounded through the cave like the last vibrations of an organ in a church. The man, understanding the importance of his caresses, redoubled them in such a way as to surprise and stupefy his imperious courtesan. When he felt sure of having extinguished the ferocity of his capricious companion, whose hunger had so fortunately been satisfied the day before, he got up to go out of the cave; the panther let him go out, but when he had reached the summit of the hill she sprang with the lightness of a sparrow hopping from twig to twig, and rubbed herself against his legs, putting up her back after the manner of all the race of cats. Then regarding her guest with eyes whose glare had softened a little, she gave vent to that wild cry which naturalists compare to the grating of a saw.

"She is exacting," said the Frenchman, smilingly.

He was bold enough to play with her ears; he caressed her belly and scratched her head as hard as he could.

When he saw that he was successful, he tickled her skull with the point of his dagger, watching for the right moment to kill her, but the hardness of her bones made him tremble for his success.

The sultana of the desert showed herself gracious to her slave; she lifted her head, stretched out her and manifested her delight by - the tranquility of her attitude. It suddenly occurred to the soldier that to kill this savage princess with one blow he must poignard her in the throat.

He raised the blade, when the panther, satisfied no doubt, laid herself gracefully at his feet, and cast up at him glances in which, in spite of their natural fierceness, was mingled confusedly a kind of good will. The poor Provenal ate his dates, leaning against one of the palm trees, and casting his eyes alternately on the desert in quest of some liberator and on his terrible companion to watch her uncertain clemency.

The panther looked at the place where the date stones fell, and every time that he threw one down her eyes expressed an incredible mistrust.

She examined the man with an almost commercial prudence. However, this examination was favorable to him, for when he had finished his meager meal she licked his boots with her powerful rough tongue, brushing off with marvelous skill the dust gathered in the creases.

"Ah, but when she's really hungry !" thought the Frenchman. In spite of the shudder this thought caused him, the soldier began to measure curiously the proportions of the panther, certainly one of the most splendid specimens of its race. She was three feet high and four feet long without counting her tail; this powerful weapon, rounded like a cudgel, was nearly three feet long.

The head, large as that of a lioness, was distinguished by a rare expression of refinement.

The cold cruelty of a tiger was dominant, it was true, but there was also a vague resemblance to the face of a sensual woman. Indeed, the face of this solitary queen had something of the gaiety of a drunken Nero: she had satiated herself with blood, and she wanted to play.

The soldier tried if he might walk up and down, and the panther left him free, contenting herself with following him with her eyes, less like a faithful dog than a big Angora cat, observing everything and every movement of her master.

When he looked around, he saw, by the spring, the remains of his horse; the panther had dragged the carcass all that way; about two thirds of it had been devoured already. The sight reassured him.

It was easy to explain the panther's absence, and the respect she had had for him while he slept. The first piece of good luck emboldened him to tempt the future, and he conceived the wild hope of continuing on good terms with the panther during the entire day, neglecting no means of taming her, and remaining her good graces.

He returned to her, and had the unspeakable joy of seeing her wag her tail with an almost imperceptible movement at his approach. He sat down then, without fear, by her side, and they began to play together; he took her paws and muzzle, pulled her ears, rolled her over on her back, stroked her warm, delicate flanks. She let him do what ever he liked, and when he began to stroke the hair on her feet she drew her claws in carefully.

The man, keeping the dagger in one hand, thought to plunge it into the belly of the too-confiding panther, but he was afraid that he would be immediately strangled in her last conclusive struggle; besides, he felt in his heart a sort of remorse which bid him respect a creature that had done him no harm. He seemed to have found a friend, in a boundless desert; half unconsciously he thought of his first sweetheart, whom he had nicknamed "Mignonne" by way of contrast, because she was so atrociously jealous that all the time of their love he was in fear of the knife with which she had always threatened him.

This memory of his early days suggested to him the idea of making the young panther answer to this name, now that he began to admire with less terror her swiftness, suppleness, and softness. Toward the end of the day he had familiarized himself with his perilous position; he now almost liked the painfulness of it. At last his companion had got into the habit of looking up at him whenever he cried in a falsetto voice, "Mignonne."

At the setting of the sun Mignonne gave, several times running, a profound melancholy cry. "She's been well brought up," said the lighthearted soldier; "she says her prayers." But this mental joke only occurred to him when he noticed what a pacific attitude his companion remained in. "Come, ma petite blonde, I'll let you go to bed first," he said to her, counting on the activity of his own legs to run away as quickly as possible, directly she was asleep, and seek another shelter for the night.

The soldier waited with impatience the hour of his flight, and when it had arrived he walked vigorously in the direction of the Nile; but hardly had he made a quarter of a league in the sand when he heard the panther bounding after him, crying with that sawlike cry more dreadful even than the sound of her leaping.

"Ah!" he said, "then she's taken a fancy to me, she has never met anyone before, and it is really quite flattering to have her first love."

That instant the man fell into one, of those movable quicksands so terrible to travelers and from which it is impossible to save oneself. Feeling himself caught, he gave a shriek of alarm; the panther seized him with her teeth by the collar, and, springing vigorously backward, drew him as if by magic out of the whirling sand.

"Ah, Mignonne!" cried the soldier, caressing her enthusiastically; "we're bound together for life and death but no jokes, mind!" and he retraced his steps.

From that time the desert seemed inhabited. It contained a being to whom the man could talk, and whose ferocity was rendered gentle by him, though he could not explain to himself the reason for their strange friendship. Great as was the soldier's desire to stay upon guard, he slept.

On awakening he could not find Mignonne; he mounted the hill, and in the distance saw her springing toward him after the habit of these animals, who cannot run on account of the extreme flexibility of the vertebral column. Mignonne arrived, her jaws covered with blood; she received the wonted caress of her companion, showing with much purring how happy it made her. Her eyes, full of languor, turned still more gently than the day before toward the Provenal who talked to her as one would to a tame animal.

"Ah! Mademoiselle, you are a nice girl, aren't you ? Just look at that! So we like to be made much of, don't we ? Aren't you ashamed of yourself ? So you have been eating some Arab or other, have you ? That doesn't matter. They're animals just the same as you are; but don't you take to eating Frenchmen, or I shan't like you any longer."

She played like a dog with its master, letting herself be rolled over, knocked about, and stroked, alternately; sometimes she herself would provoke the soldier, putting up her paw with a soliciting gesture.

Some days passed in this manner. This companionship permitted the Provenal to appreciate the sublime beauty of the desert; now that he had a living thing to think about, alternations of fear and quiet, and plenty to eat, his mind became filled with contrast and his life began to be diversified.

Solitude revealed to him all her secrets, and enveloped him in her delights. He discovered in the rising and setting of the sun sights unknown to the world. He knew what it was to tremble when he heard over his head the hiss of a bird's wing, so rarely did they pass, or when he saw the clouds, changing and many-colored travelers, melt one into another. He studied in the night time the effect of the moon upon the ocean of sand, where the simoom made waves swift of movement and rapid in their change. He lived the life of the Eastern day, marveling at its wonderful pomp; then, after having reveled in the sight of a hurricane over the plain where the whirling sands made red, dry mists and death-bearing clouds, he would welcome the night with joy, for then fell the healthful freshness of the stars, and he listened to imaginary music in the skies. Then solitude taught him to unroll the treasures of dreams. He passed whole hours in remembering mere nothings, and comparing his present life with his past.

At last he grew passionately fond of the panther; for some sort of affection was a necessity.

Whether it was that his will powerfully projected had modified the character of his companion, or whether, because she found abundant food in her predatory excursions in the desert, she respected the man's life, he began to fear for it no longer, seeing her so well tamed.

He devoted the greater part of his time to sleep, but he was obliged to watch like a spider knits web that the moment of his deliverance might not escape him, if anyone should pass the line marked by the horizon. He had sacrificed his shirt to make a flag with, which he hung at the top of a palm tree, whose foliage he had torn off.

Taught by necessity, he found the means of keeping it spread out, by fastening it with little sticks; for the wind might not be blowing at the moment when the passing traveler was looking through the desert.

It was during the long hours, when he had abandoned hope, that he amused himself with the panther. He had come to learn the different inflections of her voice, the expressions of her eyes; he had studied the capricious patterns of all the rosettes which marked the gold of her robe. Mignonne was not even angry when he took hold of the tuft at the end of her tail to count her rings, those graceful ornaments which glittered in the sun like jewelry. It gave him pleasure to contemplate the supple, fine outlines of her form, the whiteness of her belly, the graceful pose of her head.
But it was especially when she was playing that he felt most pleasure in looking at her; the agility and youthful lightness of her movements were a continual surprise to him; he wondered at the supple way in which she jumped and climbed, washed herself and arranged her fur, crouched down and prepared to spring.

However rapid her spring might be, however slippery the stone she was on, she would always stop short at the word "Mignonne."

One day, in a bright midday sun, an enormous bird coursed through the air. The man left his panther to look at this new guest; but after waiting a moment the deserted sultana growled deeply.

"My goodness ! I do believe she's jealous," he cried, seeing her eyes become hard again; "the soul of Virginie has passed into her body; that's certain."

The eagle disappeared into the air, while the soldier admired the curved contour of the panther.

But there was such youth and grace in her form ! she was beautiful as a woman! the blond fur of her robe mingled well with the delicate tints of faint white which marked her flanks.

The profuse light cast down by the sun made this living gold, these russet markings, to burn in a way to give them an indefinable attraction.

The man and the panther looked at one another with a look full of meaning; the coquette quivered when she felt her friend stroke her head; her eyes flashed like lightning then she shut them tightly.

"She has a soul," he said, looking at the stillness of this queen of the sands, golden like them, white like them, solitary and burning like them.

"Well," she said, "I have read your plea in favor of beasts; but how did two so well adapted to understand each other end ?"

"Ah, well ! you see, they ended as all great passions do end by a misunderstanding. For some reason one suspects the other of treason; they don't come to an explanation through pride, and quarrel and part from sheer obstinacy."

"Yet sometimes at the best moments a single word or a look is enough, but anyhow go on with your story."

"It's horribly difficult, but you will understand, after what the old villain told me over his champagne.

"He said `I don't know if I hurt her, but she turned round, as if enraged, and with her sharp teeth caught hold of my leg gently, I daresay; but I, thinking she would devour me, plunged my dagger into her throat. She rolled over, giving a cry that froze my heart; and I saw her dying, still looking at me without anger. I would have given all the world, my cross even, which I lied not then, to have brought her to life again. It was as though I had murdered a real person; and the soldiers who had seen my flag, and were come to my assistance, found me in tears.'

" Well sir,' he said, after a moment of silence, `since then I have been in war in Germany, in Spain, in Russia, in France; I've certainly carried my carcass about a good deal, but never have I seen anything like the desert. Ah ! yes, it is very beautiful !"

" What did you feel there ?" I asked him.

" Oh ! that can't be described, young man. Besides, I am not always regretting my palm trees and my panther. I should have to be very melancholy for that. In the desert, you see, there is everything and nothing.'

Yes, but explain !"

" Well,' he said, with an impatient gesture, 'it is God without mankind."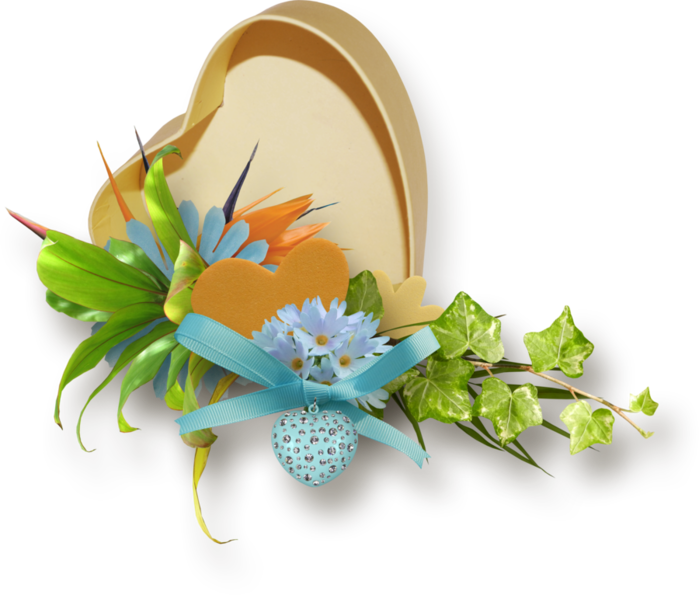 CONCERNING A POOR MAN WHO WAS CALLED LE VIEUX PAR - CHEMINS
The old chronicler who furnished the hemp to weave the present story, is said to have lived at the time when the affair occurred in the City of Rouen.
In the environs of this fair town, where at the time dwelt Duke Richard, an old man used to beg, whose name was Tryballot, but to whom was given the nickname of Le Vieux par-Chemins, or the Old Man of the Roads; not because he was yellow and dry as vellum, but because he was always in the high-ways and by-ways--up hill and down dale--slept with the sky for his counterpane, and went about in rags and tatters. Notwithstanding this, he was very popular in the duchy, where everyone had grown used to him, so much so that if the month went by without anyone seeing his cup held towards them, people would say, "Where is the old man ok ?" and the usual answer was, "On the roads."
This said man had had for a father a Tryballot, who was in his lifetime a skilled artisan, so economical and careful, that he left considerable wealth to his son.
But the young lad soon frittered it away, for he was the very opposite of the old fellow, who, returning from the fields to his house, picked up, now here, now there, many a little stick of wood left right and left, saying, conscientiously, that one should never come home empty handed. Thus he warmed himself in the winter at the expense of the careless; and he did well.

Everyone recognised what a good example this was for the country, since a year before his death no one left a morsel of wood on the road; he had compelled the most dissipated to be thrifty and orderly. But his son made ducks and drakes of everything, and did not follow his wise example. The father had predicted the thing.
From the boy's earliest youth, when the good Tryballot set him to watch the birds who came to eat the peas, beans, and the grain, and to drive the thieves away, above all, the jays, who spoiled everything, he would study their habits, and took delight in watching with what grace they came and went, flew off loaded, and returned, watching with a quick eye the snares and nets; and he would laugh heartily at their cleverness in avoiding them. Tryballot senior went into a passion when he found his grain considerably less in a measure.

But although he pulled his son's ears whenever he caught him idling and trifling under a nut tree, the little rascal did not alter his conduct, but continued to study the habits of the blackbirds, sparrows, and other intelligent marauders. One day his father told him that he would be wise to model himself after them, for that if he continued this kind of life, he would be compelled in his old age like them, to pilfer, and like them, would be pursued by justice.

This came true; for, as has before been stated, he dissipated in a few days the crowns which his careful father had acquired in a life-time. He dealt with men as he did with the sparrows, letting everyone put a hand in his pocket, and contemplating the grace and polite demeanour of those who assisted to empty it.

The end of his wealth was thus soon reached. When the devil had the empty money bag to himself, Tryballot did not appear at all cut up, saying, that he "did not wish to damn himself for this world's goods, and that he had studied philosophy in the school of the birds."
After having thoroughly enjoyed himself, of all his goods, there only remained to him a goblet bought at Landict, and three dice, quite sufficient furniture for drinking and gambling, so that he went about without being encumbered, as are the great, with chariots, carpets, dripping pans, and an infinite number of varlets.

Tryballot wished to see his good friends, but they no longer knew him, which fact gave him leave no longer to recognise anyone. Seeing this, he determined to choose a profession in which there was nothing to do and plenty to gain. Thinking this over, he remembered the indulgences of the blackbirds and the sparrows. Then the good Tryballot selected for his profession that of begging money at people's houses, and pilfering.

From the first day, charitable people gave him something, and Tryballot was content, finding the business good, without advance money or bad debts; on the contrary, full of accommodation. He went about it so heartily, that he was liked everywhere, and received a thousand consolations refused to rich people.

The good man watched the peasants planting, sowing, reaping, and making harvest, and said to himself, that they worked a little for him as well. He who had a pig in his larder owed him a bit for it, without suspecting it.

The man who baked a loaf in his oven often baked it for Tryballot without knowing it. He took nothing by force; on the contrary, people said to him kindly, while making him a present, "Here Vieux par-Chemins, cheer up, old fellow. How are you ? Come, take this; the cat began it, you can finish it."
Vieux par-Chemins was at all the weddings, baptisms, and funerals, because he went everywhere where there was, openly or secretly, merriment and feasting. He religiously kept the statutes and canons of his order, namely, to do nothing, because if he had been able to do the smallest amount of work no one would ever give anything again. After having refreshed himself, this wise man would lay full length in a ditch, or against a church wall, and think over public affairs; and then he would philosophise, like his pretty tutors, the blackbirds, jays, and sparrows, and thought a great deal while mumping; for, because his apparel was poor, was that a reason his understanding should not be rich ?

His philosophy amused his clients, to whom he would repeat, by way of thanks, the finest aphorisms of his science. According to him, suppers produced gout in the rich: he boasted that he had nimble feet, because his shoemaker gave him boots that do not pinch his corns. There were aching heads beneath diadems, but his never ached, because it was touched neither by luxury nor any other chaplet.

And again, that jewelled rings hinder the circulation of the blood. Although he covered himself with sores, after the manner of cadgers, you may be sure he was as sound as a child at the baptismal font.
The good man disported himself with other rogues, playing with his three dice, which he kept to remind him to spend his coppers, in order that he might always be poor. In spite of his vow, he was, like all the order of mendicants, so wealthy that one day at the Paschal feast, another beggar wishing to rent his profit from him, Vieux par-Chemins refused ten crowns for it; in fact, the same evening he spent fourteen crowns in drinking the health of the alms-givers, because it is the statutes of beggary that one should show one's gratitude to donors. Although he carefully got rid of that of which had been a source of anxiety to others, who, having too much wealth went in search of poverty, he was happier with nothing in the world than when he had his father's money. And seeing what are the conditions of nobility, he was always on the high road to it, because he did nothing except according to his fancy, and lived nobly without labour.

Thirty crowns would not have got him out of a bed when he was in it. The morrow always dawned for him as it did for others, while leading this happy life; which, according to the statements of Plato, whose authority has more than once been invoked in these narratives, certain ancient sages had led before him.

At last, Vieux par-Chemins reached the age of eighty-two years, having never been a single day without picking up money, and possessed the healthiest colour and complexion imaginable. He believed that if he had persevered in the race for wealth he would have been spoiled and buried years before. It is possible he was right.
In his early youth Vieux par-Chemins had the illustrious virtue of being very partial to the ladies; and his abundance of love was, it is said, the result of his studies among the sparrows. Thus it was that he was always ready to give the ladies his assistance in counting the joists, and this generosity finds its physical cause in the fact that, having nothing to do, he was always ready to do something. His secret virtues brought about, it is said, that popularity which he enjoyed in the provinces. Certain people say that the lady of Chaumont had him in her castle, to learn the truth about these qualities, and kept him there for a week, to prevent him begging. But the good man jumped over the hedges and fled in great terror of being rich. Advancing in age, this great quintessencer found himself disdained, although his notable faculties of loving were in no way impaired. This unjust turning away on the part of the female tribe caused the first trouble of Vieux par- Chemins, and the celebrated trial of Rouen, to which it is time I came.
In this eighty-second year of his age he was compelled to remain continent for about seven months, during which time he met no woman kindly disposed towards him; and he declared before the judge that that had caused the greatest astonishment of his long and honourable life. In this most pitiable state he saw in the fields during the merry month of May a girl, who by chance was a maiden, and minding cows.

The heat was so excessive that this cowherdess had stretched herself beneath the shadow of a beech tree, her face to the ground, after the custom of people who labour in the fields, in order to get a little nap while her animals were grazing. She was awakened by the deed of the old man, who had stolen from her that which a poor girl could only lose once.

Finding herself ruined without receiving from the process either knowledge or pleasure, she cried out so loudly that the people working in the fields ran to her, and were called upon by her as witnesses, at the time when that destruction was visible in her which is appropriate only to a bridal night. She cried and groaned, saying that the old ape might just as well have played his tricks on her mother, who would have said nothing.
He made answer to the peasants, who had already raised their hoes to kill him, that he had been compelled to enjoy himself. These people objected that a man can enjoy himself very well without enjoying a maiden, a case for the provost, which would bring him straight to the gallows; and he was taken with great clamour to the jail of Rouen.
The girl, interrogated by the provost, declared that she was sleeping in order to do something, and that she thought she was dreaming of her lover, with whom she was then at loggerheads, because before marriage he wished to take certain liberties: and jokingly, in this dream she let him reconnoiter to a certain extent, in order to avoid any dispute afterwards, and that in spite of her prohibitions he went further than she had given him leave to go, and finding more pain than pleasure in the affair, she had been awakened by Vieux par-Chemins, who had attacked her as a gray-friar would a ham at the end of lent.
This trial caused so great a commotion in the town of Rouen that the provost was sent for by the duke, who had an intense desire to know if the thing were true.

Upon the affirmation of the provost, he ordered Vieux par-Chemins to be brought to his palace, in order that he might hear what defence he had to make.

The poor old fellow appeared before the prince, and informed him naively of the misfortune which his impulsive nature brought upon him, declaring that he was like a young fellow impelled by imperious desires; that up to the present year he had sweethearts of his own, but for the last eight months he had been a total abstainer; that he was too poor to find favour with the girls of the town; that honest women who once were charitable to him, had taken a dislike to his hair, which had feloniously turned white in spite of the green youth of his love, and that he felt compelled to avail himself of the chance when he saw this maiden, who, stretched at full length under the beech tree, left visible the lining of her dress and two hemispheres, white as snow, which had deprived him of reason; that the fault was the girl's and not his, because young maidens should be forbidden to entice passers-by by showing them that which caused Venus to be named Callipyge; finally the prince ought to be aware what trouble a man had to control himself at the hour of noon, because that was the time of day at which King David was smitten with the wife of the Sieur Uriah, that where a Hebrew king, beloved of God, had succumbed, a poor man, deprived of all joy, and reduced to begging for his bread, could not expect to escape; that for that matter of that, he was quite willing to sing psalms for the remainder of his days, and play upon a lute by way of penance, in imitation of the said king, who had had the misfortune to slay a husband, while he had only done a trifling injury to a peasant girl.

The duke listened to the arguments of Vieux par-Chemins, and said that he was a man of good parts.

Then he made his memorable decree, that if, as this beggar declared, he had need of such gratification at his age he gave permission to prove it at the foot of the ladder which he would have to mount to be hanged, according to the sentence already passed on him by the provost; that if then, the rope being round his neck, between the priest and the hangman, a like desire seized him he should have a free pardon.
This decree becoming known, there was a tremendous crowd to see the old fellow led to the gallows.

There was a line drawn up as if for a ducal entry, and in it many more bonnets than hats. Vieux par-Chemins was saved by a lady curious to see how this precious violator would finish his career. She told the duke that religion demanded that he should have a fair chance.
And she dressed herself as if for a ball; she brought intentionally into evidence two hillocks of such snowy whiteness that the whitest linen neckerchief would have paled before them; indeed, these fruits of love stood out, without a wrinkle, over her corset, like two beautiful apples, and made one's mouth water, so exquisite were they.

This noble lady, who was one of those who rouse one's manhood, had a smile ready on her lips for the old fellow. Vieux par-Chemins, dressed in garments of coarse cloth, more certain of being in the desired state after hanging than before it, came along between the officers of justice with a sad countenance, glancing now here and there, and seeing nothing but head-dresses; and he would he declared, have given a hundred crowns for a girl tucked up as was the cowherdess, whose charms, though they had been his ruin, he still remembered, and they might still have saved him; but, as he was old, the remembrance was not sufficiently recent.

But when, at the foot of the ladder, he saw the twin charms of the lady, and the pretty delta that their confluent rotundities produced, the sight so much excited him that his emotion was patent to the spectators.
"Make haste and see that the required conditions are fulfilled," said he to the officers. "I have gained my pardon but I cannot answer for my saviour."
The lady was well pleased with this homage, which, she said, was greater than his offence. The guards, whose business it was to proceed to a verification, believed the culprit to be the devil, because never in their wits had they seen an "I" so perpendicular as was the old man.

He was marched in triumph through the town to the palace of the duke, to whom the guards and others stated the facts. In that period of ignorance, this affair was thought so much of that the town voted the erection of a column on the spot where the old fellow gained his pardon, and he was portrayed thereon in stone in the attitude he assumed at the sight of that honest and virtuous lady.

The statue was still to be seen when Rouen was taken by the English, and the writers of the period have included this history among the notable events of the reign.
As the town offered to supply the old man with all he required, and see to his sustenance, clothing, and amusements, the good duke arranged matters by giving the injured maiden a thousand crowns and marrying her to her seducer, who then lost his name of Vieux par- Chemins. He was named by the duke the Sieur de Bonne-C.... This wife was confined nine months afterwards of a perfectly formed male child, alive and kicking, and born with two teeth.

From this marriage came the house of Bonne-C... , who from motives modest but wrong, besought our well-beloved King Louis Eleventh to grant them letters patent to change their names into that of Bonne-Chose.

The king pointed out to the Sieur de Bonne-C... that there was in the state of Venice an illustrious family named Coglioni, who wore three "C...au natural" on their coat of arms.

The gentlemen of the House of Bonne-C... stated to the king that their wives were ashamed to be thus called in public assemblies; the king answered that they would lose a great deal, because there is a great deal in a name. Nevertheless, he granted the letters. After that this race was known by this name, and founded families in many provinces.

The first Sieur de Bonne-C... lived another 27 years, and had another son and two daughters. But he grieved much at becoming rich, and no longer being able to pick up a living in the street.
From this you can obtain finer lessons and higher morals than from any story you will read all your life long, of course excepting these hundred glorious Droll Tales, namely, that never could adventure of this sort have happened to the impaired and ruined constitutions of court rascals, rich people and others who dig their graves with their teeth by over-eating and drinking many wines that impair the implements of happiness; which said over-fed people were lolling luxuriously in costly draperies and on feather beds, while the Sieur de Bonne-Chose was roughing it. In a similar situation, if they had eaten cabbage, it would have given them the diarrhoea. This may incite many of those who read this story to change their mode of life, in order to imitate Vieux par-Chemins in his old age.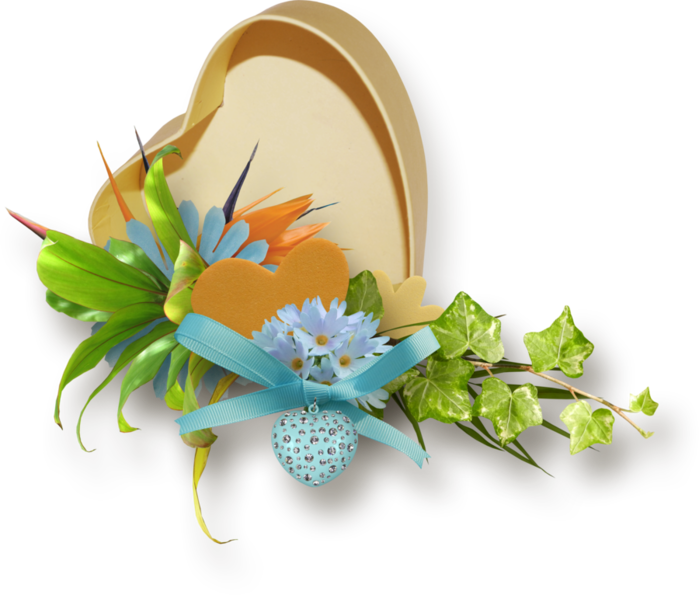 DESPAIR IN LOVE
At the time when King Charles the Eighth took it into his head to decorate the castle of Amboise, they came with him certain workmen, master sculptors, good painters, and masons, or architects, who ornamented the galleries with splendid works, which, through neglect, have since been much spoiled.
At that time the court was staying in this beautiful locality, and, as everyone knows, the king took great pleasure in watching his people work out their ideas. Among these foreign gentlemen was an Italian, named Angelo Cappara, a most worthy young man, and, in spite of his age, a better sculptor and engraver than any of them; and it astonished many to see one in the April of his life so clever. Indeed, there had scarcely sprouted upon his visage the hair which imprints upon a man virile majesty. To this Angelo the ladies took a great fancy because he was charming as a dream, and as melancholy as a dove left solitary in its nest by the death of its mate. And this was the reason thereof: this sculptor knew the curse of poverty, which mars and troubles all the actions of life; he lived miserably, eating little, ashamed of his pennilessness, and made use of his talents only through great despair, wishing by any means to win that idle life which is the best all for those whose minds are occupied. The Florentine, out of bravado, came to the court gallantly attired, and from the timidity of youth and misfortune dared not ask his money from the king, who, seeing him thus dressed, believed him well with everything. The courtiers and the ladies used all to admire his beautiful works, and also their author; but of money he got none. All, and the ladies above all, finding him rich by nature, esteemed him well off with his youth, his long black hair, and bright eyes, and did not give a thought to lucre, while thinking of these things and the rest. Indeed they were quite right, since these advantages gave to many a rascal of the court, lands, money and all. In spite of his youthful appearance, Master Angelo was twenty years of age, and no fool, had a large heart, a head full of poetry; and more than that, was a man of lofty imaginings. But although he had little confidence in himself, like all poor and unfortunate people, he was astonished at the success of the ignorant. He fancied that he was ill-fashioned, either in body or mind, and kept his thoughts to himself. I am wrong, for he told them in the clear starlight nights to the shadows, to God, to the devil, and everything about him. At such times he would lament his fate in having a heart so warm, that doubtless the ladies avoided him as they would a red-hot iron; then he would say to himself how he would worship a beautiful mistress, how all his life long he would honour her, and with what fidelity he would attach himself to her, with what affection serve her, how studiously obey her commands, with what sports he would dispel the light clouds of her melancholy sadness on the days when the skies should be overcast. Fashioning himself one out of his imagination, he would throw himself at her feet, kiss, fondle, caress, bite, and clasp her with as much reality as a prisoner scampers over the grass when he sees the green fields through the bars of his cell. Thus he would appeal to her mercy; overcome with his feelings, would stop her breath with his embraces, would become daring in spite of his respect, and passionately bite the clothes of his bed, seeking this celestial lady, full of courage when by himself, but abashed on the morrow if he passed one by. Nevertheless, inflamed by these amorous advances, he would hammer way anew at his marble figures, would carve beautiful breasts, to bring the water into one's mouth at the sight of those sweet fruits of love, without counting the other things that he raised, carved, and caressed with the chisels, smoothed down with his file, and fashioned in a manner that would make their use intelligible to the mind of a greenhorn, and stain his verdure in a single day. The ladies would criticise these beauties, and all of them were smitten with the youthful Cappara. And the youthful Cappara would eye them up and down, swearing that the day one of them gave him her little finger to kiss, he would have his desire.
Among these high-born ladies there came one day one by herself to the young Florentine, asking him why he was so shy, and if none of the court ladies could make him sociable. Then she graciously invited him to come to her house that evening.
Master Angelo perfumes himself, purchases a velvet mantle with a double fringe of satin, borrows from a friend a cloak with wide sleeves, a slashed doublet, and silken hose, arrives at the house, and ascends the stairs with hasty feet, hope beaming from his eyes, knowing not what to do with his heart, which leaped and bounded like a goat; and, to sum up, so much over head and ears in love, that the perspiration trickled down his back.
You may be sure the lady was a beautiful, and Master Cappara was the more aware of it, since in his profession he had studied the mouldings of the arms, the lines of the body, the secret surroundings of the sex, and other mysteries. Now this lady satisfied the especial rules of art; and besides being fair and slender, she had a voice to disturb life in its source, to stir fire of a heart, brain, and everything; in short, she put into one's imagination delicious images of love without thinking of it, which is the characteristic of these cursed women.
The sculptor found her seated by the fire in a high chair, and the lady immediately commenced to converse at her ease, although Angelo could find no other replies than "Yes" and "No," could get no other words from his throat nor idea in his brain, and would have beaten his head against the fireplace but for the happiness of gazing at and listening to his lovely mistress, who was playing there like a young fly in the sunshine. Because, which this mute admiration, both remained until the middle of the night, wandering slowly down the flowery path of love, the good sculptor went away radiant with happiness. On the road, he concluded in his own mind, that if a noble lady kept him rather close to her skirts during four hours of the night, it would not matter a straw if she kept him there the remainder. Drawing from these premises certain corollaries, he resolved to ask her favours as a simple woman. Then he determined to kill everybody--the husband, the wife, or himself--rather than lose the distaff whereon to spin one hour of joy. Indeed, he was so mad with love, that he believed life to be but a small stake in the game of love, since one single day of it was worth a thousand lives.
The Florentine chiselled away at his statues, thinking of his evening, and thus spoiled many a nose thinking of something else. Noticing this, he left his work, perfumed himself, and went to listen to the sweet words of his lady, with the hope of turning them into deeds; but when he was in the presence of his sovereign, her feminine majesty made itself felt, and poor Cappara, such a lion in street, looked sheepish when gazing at his victim. This notwithstanding, towards the hour when desire becomes heated, he was almost in the lady's lap and held her tightly clasped. He had obtained a kiss, had taken it, much to his delight; for, when they give it, the ladies retain the right of refusal, but when they left it to be taken, the lover may take a thousand. This is the reason why all of them are accustomed to let it be taken. The Florentine has stolen a great number, and things were going on admirably, when the lady, who had been thrifty with her favours, cried, "My husband !"
And, in fact, my lord had just returned from playing tennis, and the sculptor had to leave the place, but not without receiving a warm glance from the lady interrupted in her pleasure. This was all his substance, pittance and enjoyment during a whole month, since on the brink of his joy always came the said husband, and he always arrived wisely between a point-blank refusal and those little sweet caresses with which women always season their refusals, little things which reanimate love and render it all the stronger. And when the sculptor, out of patience, commenced, immediately upon his arrival, the skirmish of the skirt, in order that victory might arrive before the husband, to whom, no doubt, these disturbances were not without profit, his fine lady, seeing desire written in the eyes of her sculptor, commenced endless quarrels and altercations; at first she pretended to be jealous in order to rail against love; then appeased the anger of the little one with the moisture of a kiss, then kept the conversation to herself, and kept on saying that her lover should be good, obedient to her will, otherwise she would not yield to him her life and soul; that a desire was a small thing to offer a mistress; that she was more courageous, because loving more she sacrificed more, and to his propositions she would exclaim, "Silence, sir !" with the air of a queen, and at times she would put on an angry look, to reply to the reproachs of Cappara: "If you are not as I wish you to be, I will no longer love you."
The poor Italian saw, when it was too late, that this was not a noble love, one of those which does not mete out joy as a miser his crowns; and that this lady took delight in letting him jump about outside the hedge and be master of everything, provided he touched not the garden of love. At this business Cappara became a savage enough to kill anyone, and took with him trusty companions, his friends, to whom he gave the task of attacking the husband while walking home to bed after his game of tennis with the king. He came to his lady at the accustomed hour when the sweet sports of love were in full swing, which sports were long, lasting kisses, hair twisted and untwisted, hand bitten with passion, ears as well; indeed, the whole business, with the exception of that especial thing which good authors rightly find abominable. The Florentine exclaims between two hearty kisses
"Sweet one, do you love me more than anything ?"
"Yes," said she, because words never cost anything.
"Well then," replied the lover, "be mine in deed as in word."
"But," said she, "my husband will be here directly."
"Is that the only reason ?" said he.
"Yes."
"I have friends who will cross him, and will not let him go unless I show a torch at this window. If he complain to the king, my friends will say, they thought they were playing a joke on one of their own set."
"Ah, my dear," said she, "let me see if everyone in the house is gone to bed."
She rose, and held the light to the window. Seeing which Cappara blew out the candle, seized his sword, and placing himself in front of the woman, whose scorn and evil mind he recognised.
"I will not kill you, madame," said he, "but I will mark your face in such a manner you will never again coquette with young lovers whose lives you waste. You have deceived me shamefully, and are not a respectable woman. You must know that a kiss will never sustain life in a true lover, and that a kissed mouth needs the rest. Your have made my life forever dull and wretched; now I will make you remember forever my death, which you have caused. You shall never again behold yourself in a glass without seeing there my face also." Then he raised his arm, and held the sword ready to cut off a good slice of the fresh fair cheek, where still all the traces of his kiss remained. And the lady exclaimed, "You wretch !"
"Hold your tongue," said he; "you told me that you loved me better than anything. Now you say otherwise; each evening have you raised me a little nearer to heaven; with one blow you cast me into hell, and you think that your petticoat can save you from a lover's wrath: No !"
"Ah, my Angelo ! I am thine," said she, marvelling at this man glaring with rage.
But he, stepping three paces back, replied, "Ah, woman of the court and wicked heart, thou lovest, then, thy face better than thy lover."
She turned pale, and humbly held up her face, for she understood that at this moment her past perfidy wronged her present love. With a single blow Angelo slashed her face, then left her house, and quitted the country.

The husband not having been stopped by reason of that light which was seen by the Florentines, found his wife minus her left cheek. But she spoke not a word in spite of her agony; she loved her Cappara more than life itself. Nevertheless, the husband wished to know whence preceded this wound.

No one having been there except the Florentine, he complained to the king, who had his workman hastily pursued, and ordered him to be hanged at Blois. On the day of execution a noble lady was seized with a desire to save this courageous man, whom she believed to be a lover of the right sort. She begged the king to give him to her, which he did willingly.

But Cappara declaring that he belonged entirely to his lady, the memory of whom he could not banish entirely, entered the Church, became a cardinal and a great savant, and used to say in his old age that he had existed upon the remembrance of the joys tasted in those poor hours of anguish; in which he was, at the same time, both very well and very badly treated by his lady.

There are authors saying afterwards he succeeded better with his old sweetheart, whose cheek healed; but I cannot believe this, because he was a man of heart, who had a high opinion of the holy joys of love.
This teaches us nothing worth knowing, unless it be that there are unlucky meetings in life, since this tale is in every way true. If in other places the author has overshot the truth, this one will gain for him the indulgence of the conclave or lovers.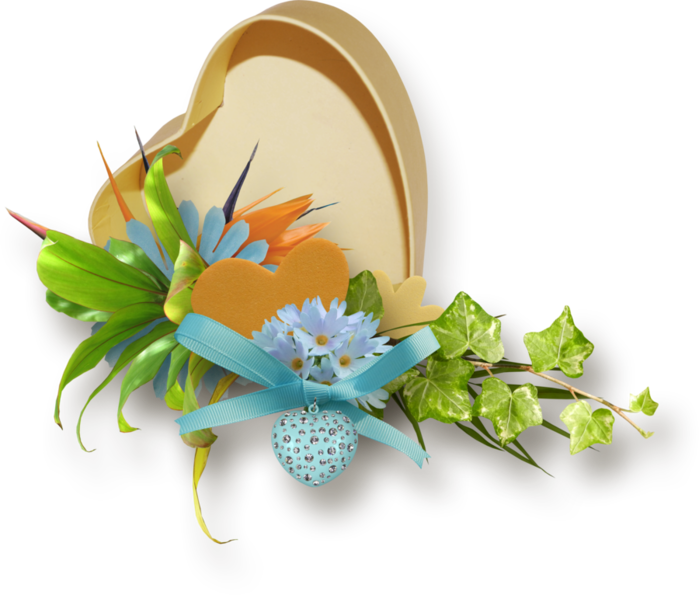 HOW THE PRETTY MAID OF PORTILLION CONVINCED HER JUDGE
The Maid of Portillon, who became as everyone knows, La Tascherette, was, before she became a dyer, a laundress at the said place of Portillon, from which she took her name. If any there be who do not know Tours, it may be as well to state that Portillon is down the Loire, on the same side as St. Cyr, about as far from the bridge which leads to the cathedral of Tours as said bridge is distant from Marmoustier, since the bridge is in the centre of the embankment between Portillon and Marmoustier. Do you thoroughly understand ?
Yes ? Good ! Now the maid had there her washhouse, from which she ran to the Loire with her washing in a second and took the ferry-boat to get to St. Martin, which was on the other side of the river, for she had to deliver the greater part of her work in Chateauneuf and other places.
About Midsummer day, seven years before marrying old Taschereau, she had just reached the right age to be loved, without making a choice from any of the lads who pursued her with their intentions. Although there used to come to the bench under her window the son of Rabelais, who had seven boats on the Loire, Jehan's eldest, Marchandeau the tailor, and Peccard the ecclesiastical goldsmith, she made fun of them all, because she wished to be taken to church before burthening herself with a man, which proves that she was an honest woman until she was wheedled out of her virtue. She was one of those girls who take great care not to be contaminated, but who, if by chance they get deceived, let things take their course, thinking that for one stain or for fifty a good polishing up is necessary. These characters demand our indulgence.
A young noble of the court perceived her one day when she was crossing the water in the glare of the noonday sun, which lit up her ample charms, and seeing her, asked who she was. An old man, who was working on the banks, told him she was called the Pretty Maid of Portillon, a laundress, celebrated for her merry ways and her virtue. This young lord, besides ruffles to starch, had many precious draperies and things; he resolved to give the custom of his house to this girl, whom he stopped on the road. He was thanked by her and heartily, because he was the Sire du Fou, the king's chamberlain. This encounter made her so joyful that her mouth was full of his name. She talked about it a great deal to the people of St. Martin, and when she got back to the washhouse was still full of it, and on the morrow at her work her tongue went nineteen to the dozen, and all on the same subject, so that as much was said concerning my Lord du Fou in Portillon as of God in a sermon; that is, a great deal too much.
"If she works like that in cold water, what will she do in warm ?" said an old washerwoman. "She wants du Fou; he'll give her du Fou !"
The first time this giddy wench, with her head full of Monsieur du Fou, had to deliver the linen at his hotel, the chamberlain wished to see her, and was very profuse in praises and compliments concerning her charms, and wound up by telling her that she was not at all silly to be beautiful, and therefore he would give her more than she expected. The deed followed the word, for the moment his people were out of the room, he began to caress the maid, who thinking he was about to take out the money from his purse, dared not look at the purse, but said, like a girl ashamed to take her wages
"It will be for the first time."
"It will be soon," said he.
Some people say that he had great difficulty in forcing her to accept what he offered her, and hardly forced her at all; others that he forced her badly, because she came out like an army flagging on the route, crying and groaning, and came to the judge. It happened that the judge was out. La Portillone awaited his return in his room, weeping and saying to the servant that she had been robbed, because Monseigneur du Fou had given her nothing but his mischief; whilst a canon of the Chapter used to give her large sums for that which M. du Fou wanted for nothing. If she loved a man she would think it wise to do things for him for nothing, because it would be a pleasure to her; but the chamberlain had treated her roughly, and not kindly and gently, as he should have done, and that therefore he owed her the thousand crowns of the canon.

Then the judge came in, saw the wench, and wished to kiss her, but she put herself on guard, and said she had come to make a complaint.

The judge replied that certainly she could have the offender hanged if she liked, because he was most anxious to serve her. The injured maiden replied that she did not wish the death of her man, but that he should pay her a thousand gold crowns, because she had been robbed against her will.
"Ha ! ha !" said the judge, "what he took was worth more than that."
"For the thousand crowns I'll cry quits, because I shall be able to live without washing."
"He who has robbed you, is he well off ?"
"Oh yes."
"Then he shall pay dearly for it. Who is it ?"
"Monseigneur du Fou."
"Oh, that alters the case," said the judge.
"But justice ?" said she.
"I said the case, not the justice of it," replied the judge. "I must know how the affair occurred."
Then the girl related naively how she was arranging the young lord's ruffles in his wardrobe, when he began to play with her skirt, and she turned round saying:
"Go on with you !"
"You have no case," said the judge, "for by that speech he thought that you gave him leave to go on. Ha ! ha !"
Then she declared that she had defended herself, weeping and crying out, and that that constitutes an assault.
"A wench's antics to incite him," said the judge.
Finally, La Portillone declared that against her will she had been taken round the waist and thrown, although she had kicked and cried and struggled, but that seeing no help at hand, she had lost courage.
"Good! good !" said the judge. "Did you take pleasure in the affair ?"
"No," said she. "My anguish can only be paid for with a thousand crowns."
"My dear," said the judge, "I cannot receive your complaint, because I believe no girl could be thus treated against her will."
"Hi! hi! hi! Ask your servant," said the little laundress, sobbing, "and hear what she'll tell you."
The servant affirmed that there were pleasant assaults and unpleasant ones; that if La Portillone had received neither amusement nor money, either one or the other was due to her. This wise counsel threw the judge into a state of great perplexity.
"Jacqueline," said he, "before I sup I'll get to the bottom of this. Now go and fetch my needle and the red thread that I sew the law paper bags with."
Jacqueline came back with a big needle, pierced with a pretty little hole, and a big red thread, such as the judges use.
Then she remained standing to see the question decided, very much disturbed, as was also the complainant at these mysterious preparations.
"My dear," said the judge, "I am going to hold the bodkin, of which the eye is sufficiently large, to put this thread into it without trouble. If you do put it in, I will take up your case, and will make Monseigneur offer you a compromise."
"What's that ?" said she. "I will not allow it."
"It is a word used in justice to signify an agreement."
"A compromise is then agreeable with justice ?" said La Portillone.
"My dear, this violence has also opened your mind. Are you ready ?"
"Yes," said she.
The waggish judge gave the poor nymph fair play, holding the eye steady for her; but when she wished to slip in the thread that she had twisted to make straight, he moved a little, and the thread went on the other side.

She suspected the judge's argument, wetted the thread, stretched it, and came back again.

The judge moved, twisted about, and wriggled like a bashful maiden; still this cursed thread would not enter.

The girl kept trying at the eye, and the judge kept fidgeting. The marriage of the thread could not be consummated, the bodkin remained virgin, and the servant began to laugh, saying to La Portillone that she knew better how to endure than to perform.

Then the roguish judge laughed too, and the fair Portillone cried for her golden crowns.
"If you don't keep still," cried she, losing patience; "if you keep moving about I shall never be able to put the thread in."
"Then, my dear, if you had done the same, Monseigneur would have been unsuccessful too. Think, too, how easy is the one affair, and how difficult the other."
The pretty wench, who declared she had been forced, remained thoughtful, and sought to find a means to convince the judge by showing how she had been compelled to yield, since the honour of all poor girls liable to violence was at stake.
"Monseigneur, in order that the bet made the fair, I must do exactly as the young lord did.

If I had only had to move I should be moving still, but he went through other performances."
"Let us hear them," replied the judge.
Then La Portillone straightens the thread, and rubs it in the wax of the candle, to make it firm and straight; then she looked towards the eye of the bodkin, held by the judge, slipping always to the right or to the left.

Then she began making endearing little speeches, such as, "Ah, the pretty little bodkin ! What a pretty mark to aim at ! Never did I see such a little jewe l! What a pretty little eye! Let me put this little thread into it ! Ah, you will hurt my poor thread, my nice little thread! Keep still ! Come, my love of a judge, judge of my love ! Won't the thread go nicely into this iron gate, which makes good use of the thread, for it comes out very much out of order ?"
Then she burst out laughing, for she was better up in this game than the judge, who laughed too, so saucy and comical and arch was she, pushing the thread backwards and forwards.

She kept the poor judge with the case in his hand until seven o'clock, keeping on fidgeting and moving about like a schoolboy let loose; but as La Portillone kept on trying to put the thread in, he could not help it. As, however, his joint was burning, and his wrist was tired, he was obliged to rest himself for a minute on the side of the table; then very dexterously the fair maid of Portillon slipped the thread in, saying:
"That's how the thing occurred."
"But my joint was burning."
"So was mine," said she.
The judge, convinced, told La Portillone that he would speak to Monseigneur du Fou, and would himself carry the affair through, since it was certain the young lord had embraced her against her will, but that for valid reasons he would keep the affair dark.
On the morrow the judge went to the Court and saw Monseigneur du Fou, to whom he recounted the young woman's complaint, and how she had set forth her case.
This complaint lodged in court, tickled the king immensely. Young du Fou having said that there was some truth in it, the king asked if he had had much difficulty, and as he replied, innocently, "No," the king declared the girl was quite worth a hundred gold crowns, and the chamberlain gave them to the judge, in order not to be taxed with stinginess, and said the starch would be a good income to La Portillone.
The judge came back to La Portillone, and said, smiling, that he had raised a hundred gold crowns for her. But if she desired the balance of the thousand, there were at that moment in the king's apartments certain lords who, knowing the case, had offered to make up the sum for her, with her consent.
The little hussy did not refuse this offer, saying, that in order to do no more washing in the future she did not mind doing a little hard work now.
She gratefully acknowledged the trouble the good judge had taken, and gained her thousand crowns in a month. From this came the falsehoods and jokes concerning her, because out of these ten lords jealousy made a hundred, whilst, differently from young men, La Portillone settled down to a virtuous life directly she had her thousand crowns.
Even a Duke, who would have counted out five hundred crowns, would have found this girl rebellious, which proves she was niggardly with her property.
It is true that the king caused her to be sent for to his retreat of Rue Quinquangrogne, on the mall of Chardonneret, found her extremely pretty, exceedingly affectionate, enjoyed her society, and forbade the sergeants to interfere with her in any way whatever. Seeing she was so beautiful, Nicole Beaupertuys, the king's mistress, gave her a hundred gold crowns to go to Orleans, in order to see if the colour of the Loire was the same there as at Portillon.
She went there, and the more willingly because she did not care very much for the king. When the good man came who confessed the king in his last hours, and was afterwards canonised, La Portillone went to him to polish up her conscience, did penance, and founded a bed in the leper- house of St. Lazare-aux-Tours. Many ladies whom you know have been assaulted by more than two lords, and have founded no other beds than those in their own houses.
It is as well to relate this fact, in order to cleanse the reputation of this honest girl, who herself once washed dirty things, and who afterwards became famous for her clever tricks and her wit.
She gave a proof of her merit in marrying Taschereau, who she cuckolded right merrily, as has been related in the story of The Reproach.
This proves to us most satisfactorily that with strength and patience justice itself can be violated.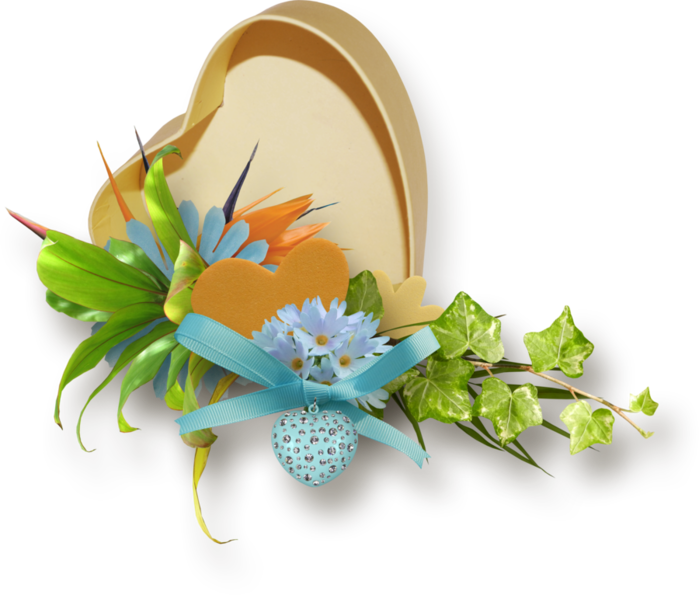 THE KING'S SWEETHEART
There lived at this time at the forges of the Pont-aux-Change, a goldsmith whose daughter was talked about in Paris on account of her great beauty, and renowned above all things for her exceeding gracefulness. There were those who sought her favours by the usual tricks of love and, but others offered large sums of money to the father to give them his daughter in lawful wedlock, the which pleased him not a little.
One of his neighbours, a parliamentary advocate, who by selling his cunning devices to the public had acquired as many lands as a dog has fleas, took it into his head to offer the said father a domain in consideration of his consent to this marriage, which he ardently desired to undertake. To this arrangement our goldsmith was nothing loth.

He bargained away his daughter, without taking into consideration the fact that her patched-up old suitor had the features of an ape and had scarcely a tooth in his jaws.

The smell which emanated from his mouth did not however disturb his own nostrils, although he was filthy and high flavoured, as are all those who pass their lives amid the smoke of chimneys, yellow parchment, and other black proceedings. Immediately this sweet girl saw him she exclaimed, "Great Heaven ! I would rather not have him."
"That concerns me not," said the father, who had taken a violent fancy to the proffered domain. "I give him to you for a husband. You must get on as well as you can together. That is his business now, and his duty is to make himself agreeable to you."
"Is it so ?" said she. "Well then, before I obey your orders I'll let him know what he may expect."
And the same evening, after supper, when the love-sick man of law was pleading his cause, telling her he was mad for her, and promising her a life of ease and luxury, she taking him up, quickly remarked:
"My father had sold me to you, but if you take me, you will make a bad bargain, seeing that I would rather offer myself to the passers-by than to you.

I promise you a disloyalty that will only finish with death, yours or mine."
Then she began to weep, like all young maidens will before they become experienced, for afterwards they never cry with their eyes.

The good advocate took this strange behaviour for one of those artifices by which the women seek to fan the flames of love and turn the devotion of their admirers into the more tender caress and more daring osculation that speaks a husband's right.

So that the knave took little notice of it, but laughing at the complaints of the charming creature, asked her to fix the day.
"To-morrow," replied she, "for the sooner this odious marriage takes place, the sooner I shall be free to have gallants and to lead the gay life of those who love where it pleases them."
Thereupon the foolish fellow, as firmly fixed as a fly in a glue pot, went away, made his preparations, spoke at the Palace, ran to the High Court, bought dispensations, and conducted his purchase more quickly than he ever done one before, thinking only of the lovely girl.

Meanwhile the king, who had just returned from a journey, heard nothing spoken of at court but the marvellous beauty of the jeweller's daughter who had refused a thousand crowns from this one, snubbed that one; in fact, would yield to no one, but turned up her nose at the finest young men of the city, gentlemen who would have forfeited their seat in paradise only to possess one day, this little dragon of virtue.
The good king, was a judge of such game, strolled into the town, past the forges, and entered the goldsmith's shop, for the purpose of buying jewels for the lady of his heart, but at the same time to bargain for the most precious jewel in the shop.

The king not taking a fancy to the jewels, or they not being to his taste, the good man looked in a secret drawer for a big white diamond.
"Sweetheart," said he, to the daughter, while her father's nose was buried in the drawer, "sweetheart, you were not made to sell precious stones, but to receive them, and if you were to give me all the little rings in the place to choose from, I know one that many here are mad for; that pleases me; to which I should ever be subject and servant; and whose price the whole kingdom of France could never pay."
"Ah !, sire !" replied the maid, "I shall be married to-morrow, but if you will lend me the dagger that is in your belt, I will defend my honour, and you shall take it, that the gospel made be observed wherein it says,'Render unto Caesar the things which be Caesar's' . . ."
Immediately the king gave her the little dagger, and her brave reply rendered him so amorous that he lost his appetite. He had an apartment prepared, intending to lodge his new lady-love in the Rue a l'Hirundelle, in one of his palaces.
And now behold my advocate, in a great hurry to get married, to the disgust of his rivals, the leading his bride to the altar to the clang of bells and the sound of music, so timed as to provoke the qualms of diarrhoea.

In the evening, after the ball, comes he into the nuptial chamber, where should be reposing his lovely bride.

No longer is she a lovely bride, but a fury, a wild she-devil, who, seated in an armchair, refuses her share of her lord's couch, and sits defiantly before the fire warming at the same time her ire and her calves.

The good husband, quite astonished, kneels down gently before her, inviting her to the first passage of arms in that charming battle which heralds a first night of love; but she utters not a word, and when he tries to raise her garment, only just to glance at the charms that have cost him so dear, she gives him a slap that makes his bones rattle, and refuses to utter a syllable.
This amusement, however, by no means displeased our friend the advocate, who saw at the end of his troubles that which you can as well imagine as he did; so played he his share of the game manfully, taking cheerfully the punishment bestowed upon him.

By so much hustling about, scuffling, and struggling he managed at last to tear away a sleeve, to slit a petticoat, until he was able to place his hand upon his own property.

This bold endeavour brought Madame to her feet and drawing the king's dagger, "What would you with me ?" she cried.
"Everything," answered he.
"Ha! I should be a great fool to give myself against my inclination ! If you fancied you would find my virtue unarmed you made a great error.

Behold the poniard of the king, with which I will kill you if you make the semblance of a step towards me."
So saying, she took a cinder, and having still her eyes upon her lord she drew a circle on the floor, adding, "These are the confines of the king's domain. Beware how you pass them."
The advocate, with whose ideas of love-making the dagger sadly interfered, stood quite discomfited, but at the same time he heard the cruel speech of his tormentor he caught sight through the slits and tears in her robe of a sweet sample of a plump white thigh, and such voluptuous specimens of hidden mysteries, et cetera, that death seemed sweet to him if he could only taste of them a little.

So that he rushed within the domain of the king, saying, "I mind not death."

In fact he came with such force that his charmer fell backwards onto the bed, but keeping her presence of mind she defended herself so gallantly that the advocate enjoyed no further advantage than a knock at the door that would not admit him, and he gained as well a little stab from the poniard which did not wound him deeply, so that it did not cost him very dearly, his attack upon the realm of his sovereign. But maddened with this slight advantage, he cried, "I cannot live without the possession of that lovely body, and those marvels of love. Kill me then !"

And again he attacked the royal preserves. The young beauty, whose head was full of the king, was not even touched by this great love, said gravely, "If you menace me further, it is not you but myself I will kill."

She glared at him so savagely that the poor man was quite terrified, and commenced to deplore the evil hour in which he had taken her to wife, and thus the night which should have been so joyous, was passed in tears, lamentations, prayers, and ejaculations. In vain he tempted her with promises; she should eat out of gold, she should be a great lady, he would buy houses and lands for her.
Oh ! if she would only let him break one lance with her in the sweet conflict of love, he would leave her for ever and pass the remainder of his life according to her fantasy.

But she, still unyielding, said she would permit him to die, and that was the only thing he could do to please her.
"I have not deceived you," said she. "Agreeable to my promise, I shall give myself to the king, making you a present of the peddler, chance passers, and street loungers with whom I threatened you."
When the day broke she put on her wedding garments and waited patiently till the poor husband had to depart to his office client's business, and then ran out into the town to seek the king.

But she had not gone a bow-shot from the house before one of the king's servants who had watched the house from dawn, stopped her with the question:
"Do you seek the king ?"
"Yes," said she.
"Good; then allow me to be your good friend," said the subtle courtier. "I ask your aid and protection, as now I give you mine."
With that he told her what sort of a man the king was, which was his weak side, that he was passionate one day and silent the next, that she would luxuriously lodged and well kept, but that she must keep the king well in hand; in short, he chatted so pleasantly that the time passed quickly until she found herself in the Hotel de l'Hirundelle where afterwards lived Madame d'Estampes. The poor husband shed scalding tears, when he found his little bird had flown, and became melancholy and pensive.

His friends and neighbours edified his ears with as many taunts and jeers as Saint Jacques had the honour of receiving in Compostella, but the poor fellow took it so to heart, that at last they tried rather to assuage his grief.

These artful compeers by a species of legal chicanery, decreed that the good man was not a cuckold, seeing that his wife had refused a consummation, and if the planter of horns had been anyone but the king, the said marriage might have been dissolved; but the amorous spouse was wretched unto death at my lady's trick.

However, he left her to the king, determining one day to have her to himself, and thinking that a life-long shame would not be too dear a payment for a night with her.

One must love well to love like that, eh ? and there are many worldly ones, who mock at such affection.

But he, still thinking of her, neglected his cases and his clients, his robberies and everything. He went to the palace like a miser searching for a lost sixpence, bowed down, melancholy, and absent-minded, so much so, that one day he relieved himself against the robe of a counsellor, believing all the while he stood against a wall.

Meanwhile the beautiful girl was loved night and day by the king, who could not tear himself from her embraces, because in amorous play she was so excellent, knowing as well how to fan the flame of love as to extinguish it, today snubbing him, tomorrow petting him, never the same, and with it a thousand little tricks to charm the ardent lover.
A lord of Bridore killed himself through her, because she would not receive his embraces, although he offered her his land, Bridore in Touraine.

Of these gallants of Touraine, who gave an estate for one tilt with love's lance, there are none left.

This death made the fair one sad, and since her confessor laid the blame of it upon her, she determined for the future to accept all domains and secretly ease their owner's amorous pains for the better saving of their souls from perdition. 'Twas thus she commenced to build up that great fortune which made her a person of consideration in the town.

By this means she prevented many gallant gentlemen from perishing, playing her game so well, and inventing such fine stories, that his Majesty little guessed how much she aided him in securing the happiness of his subjects.

The fact is, she has such a hold over him that she could have made him believe the floor was the ceiling, which was perhaps easier for him to think than anyone else seeing that at the Rue d'Hirundelle my lord king passed the greater portion of his time embracing her always as though he would see if such a lovely article would wear away: but he wore himself out first, poor man, seeing that he eventually died from excess of love. Although she took care to grant her favours only to the best and noblest in the court, and that such occasions were rare as miracles, there were not wanting those among her enemies and rivals who declared that for 10,000 crowns a simple gentleman might taste the pleasures of his sovereign, which was false above all falseness, for when her lord taxed her with it, did she not reply, "Abominable wretches ! Curse the devils who put this idea in your head ! I never yet did have man who spent less than 30,000 crowns upon me."
The king, although vexed could not repress a smile, and kept her on a month to silence scandal.
And last, la demoiselle de Pisseleu, anxious to obtain her place, brought about her ruin.

Many would have liked to be ruined in the same way, seeing she was taken by a young lord, was happy with him, the fires of love in her being still unquenched.

But to take up the thread again. One day that the king's sweetheart was passing through the town in her litter to buy laces, furs, velvets, broideries, and other ammunition, and so charmingly attired, and looking so lovely, that anyone, especially the clerks, would have believed the heavens were open above them, behold, her good man, who comes upon her near the old cross.

She, at that time lazily swinging her charming little foot over the side of the litter, drew in her head as though she had seen an adder.

She was a good wife, for I know some who would have proudly passed their husbands, to their shame and to the great disrespect of conjugal rights.
"What is the matter ?" asked one M. de Lannoy, who humbly accompanied her.
"Nothing," she whispered; "but that person is my husband. Poor man, how changed he looks. Formerly he was the picture of a monkey; today he is the very image of a Job."
The poor advocate stood opened-mouthed. His heart beat rapidly at the sight of that little foot of that wife so wildly loved.
Observing which, the Sire de Lannoy said to him, with courtly innocence:
"If you are her husband, is that any reason you should stop her passage ?"
At this she burst out laughing, and the good husband instead of killing her bravely, shed scalding tears at that laugh which pierced his heart, his soul, his everything, so much that he nearly tumbled over an old citizen whom the sight of the king's sweetheart had driven against the wall.

The aspect of this weak flower, which had been his in the bud, but far from him had spread its lovely leaves; of the fairy figure, the voluptuous bust all this made the poor advocate more wretched and more mad for her than it is possible to express in words.

You must have been madly in love with a woman who refuses your advances thoroughly to understand the agony of this unhappy man. Rare indeed is it to be so infatuated as he was. He swore that life, fortune, honour--all might go, but that for once at least he would be flesh-to-flesh with her, and make so grand a repast off her dainty body as would suffice him all his life.

He passed the night saying, "oh yes; ah ! I'll have her !" and "Curses am I not her husband ?" and "Devil take me," striking himself on the forehead and tossing about.
There are chances and occasions which occur so opportunely in this world that little-minded men refuse them credence, saying they are supernatural, but men of high intellect know them to be true because they could not be invented.

One of the chances came to the poor advocate, even the day after that terrible one which had been so sore a trial to him. One of his clients, a man of good renown, who had his audiences with the king, came one morning to the advocate, saying that he required immediately a large sum of money, about 12,000 crowns.

To which the artful fellow replied, 12,000 crowns were not so often met at the corner of a street as that which often is seen at the corner of the street; that besides the sureties and guarantees of interest, it was necessary to find a man who had about him 12,000 crowns, and that those gentlemen were not numerous in Paris, big city as it was, and various other things of a like character the man of cunning remarked.
"Is it true, my lord, the you have a hungry and relentless creditor ?" said he.
"Yes, yes," replied the other, "it concerns the mistress of the king. Don't breathe a syllable; but this evening, in consideration of 20,000 crowns and my domain of Brie, I shall take her measure."
Upon this the advocate blanched, and the courtier perceived he touched a tender point.

As he had only lately returned from the wars, he did not know that the lovely woman adored by the king had a husband.
"You appear ill," he said.
"I have a fever," replied the knave. "But is it to her that you give the contract and the money ?"
"Yes."
"Who then manages the bargain ? Is it she also ?"
"No," said the noble; "her little arrangements are concluded through a servant of hers, the cleverest little ladies'-maid that ever was. She's sharper than mustard, and these nights stolen from the king have lined her pockets well."
"I know a Lombard who would accommodate you. But nothing can be done; of the 12,000 crowns you shall not have a brass farthing if this same ladies'-maid does not come here to take the price of the article that is so great an alchemist that turns blood into gold, by Heaven !"
"It will be a good trick to make her sign the receipt," replied the lord, laughing.
The servant came faithfully to the rendezvous with the advocate, who had begged the lord to bring her.

The ducats looked bright and beautiful.

There they lay all in a row, like nuns going to vespers.

Spread out upon the table they would have made a donkey smile, even if he were being gutted alive; so lovely, so splendid, were those brave noble young piles.
The good advocate, however, had prepared this view for no ass, for the little handmaiden look longingly at the golden heap, and muttered a prayer at the sight of them.

Seeing which, the husband whispered in her ear his golden words, "These are for you."
"Ah !" said she; "I have never been so well paid."
"My dear," replied the dear man, "you shall have them without being troubled with me;" and turning her round, "Your client has not told you who I am, eh ? No ? Learn then, I am the husband of the lady whom the king has debauched, and whom you serve. Carry her these crowns, and come back here. I will hand over yours to you on a condition which will be to your taste."
The servant did as she was bidden, and being very curious to know how she could get 12,000 crowns without sleeping with the advocate, was very soon back again.
"Now, my little one," said he, "here are 12,000 crowns. With this sum I could buy lands, men, women, and the conscience of three priests at least; so that I believe if I give it to you I can have you, body, soul, and toe nails. And I shall have faith in you like an advocate, I expect that you will go to the lord who expects to pass the night with my wife, and you will deceive him, by telling him that the king is coming to supper with her, and that tonight he must seek his little amusements elsewhere. By so doing I shall be able to take his place and the king's."
"But how ?" said she.
"Oh !" replied he; "I have bought you, you and your tricks. You won't have to look at these crowns twice without finding me a way to have my wife. In bringing this conjunction about you commit no sin. It is a work of piety to bring together two people whose hands only been put one in to the other, and that by the priest."
"By my faith, come," said she; "after supper the lights will be put out, and you can enjoy Madame if you remain silent. Luckily, on these joyful occasions she cries more than she speaks, and asks questions with her hands alone, for she is very modest, and does not like loose jokes, like the ladies of the Court."
"Oh," cried the advocate, "look, take the 12,000 crowns, and I promise you twice as much more if I get by fraud that which belongs to me by right."
Then he arranged the hour, the door, the signal, and all; and the servant went away, bearing with her on the back of the mules the golden treasure wrung by fraud and trickery from the widow and the orphan, and they were all going to that place where everything goes, save our lives, which come from it. Now behold my advocate, who shaves himself, scents himself, goes without onions for dinner that his breath may be sweet, and does everything to make himself as presentable as a gallant signor.

He gives himself the airs of a young dandy, tries to be lithe and frisky and to disguise his ugly face; he might try all he knew, he always smelt of the musty lawyer.

He was not so clever as the pretty washerwoman of Portillon who one day wishing to appear at her best before one of her lovers, got rid of a disagreeable odour in a manner well known to young women of an inventive turn of mind. But our crafty fellow fancied himself the nicest man in the world, although in spite of his drugs and perfumes he was really the nastiest. He dressed himself in his thinnest clothes although the cold pinched him like a rope collar and sallied forth, quickly gaining the Rue d'Hirundelle. There he had to wait some time. But just as he was beginning to think he had been made a fool of, and just as it was quite dark, the maid came down and opened alike the door to him and good husband slipped gleefully into the king's apartment. The girl locked him carefully in a cupboard that was close to his wife's bed, and through a crack he feasted his eyes upon her beauty, for she undressed herself before the fire, and put on a thin nightgown, through which her charms were plainly visible. Believing herself alone with her maid she made those little jokes that women will when undressing. "Am I not worth 20,000 crowns to-night ? Is that overpaid with a castle in Brie ?"
And saying this she gently raised two white supports, firm as rocks, which had well sustained many assaults, seeing they had been furiously attacked and had not softened. "My shoulders alone are worth a kingdom; no king could make their equal. But I am tired of this life. That which is hard work is no pleasure." The little maid smiled, and her lovely mistress said to her, "I should like to see you in my place." Then the maid laughed, saying:
"Be quiet, Madame, he is there."
"Who ?"
"Your husband."
"Which ?"
"The real one."
"Chut !" said Madame.
And her maid told her the whole story, wishing to keep her favour and the 12,000 crowns as well.
"Oh well, he shall have his money's worth. I'll give his desires time to cool. If he tastes me may I lose my beauty and become as ugly as a monkey's baby. You get into bed in my place and thus gain the 12,000 crowns. Go and tell him that he must take himself off early in the morning in order that I may not find out your trick upon me, and just before dawn I will get in by his side."
The poor husband was freezing and his teeth were chattering, and the chambermaid coming to the cupboard on pretence of getting some linen, said to him, "Your hour of bliss approaches. Madame to-night has made grand preparations and you will be well served. But work without whistling, otherwise I shall be lost."
At last, when the good husband was on the point of perishing with cold, the lights were put out. The maid cried softly in the curtains to the king's sweetheart, that his lordship was there, and jumped into bed, while her mistress went out as if she had been the chambermaid.

The advocate, released from his cold hiding-place, rolled rapturously into the warm sheets, thinking to himself, "Oh ! this is good !" To tell the truth, the maid gave him his money's worth, and the good man thought of the difference between the profusion of the royal houses and the niggardly ways of the citizens' wives. The servant laughing, played her part marvellously well, regaling the knave with gentle cries, shiverings, convulsions and tossings about, like a newly-caught fish on the grass, giving little Ah ! Ah's ! in default of other words; and as often as the request was made by her, so often was it complied with by the advocate, who dropped of to sleep at last, like an empty pocket. But before finishing, the lover who wished to preserve a souvenir of this sweet night of love, by a dextrous turn, plucked out one of his wife's hairs, where from I know not, seeing I was not there, and kept in his hand this precious gauge of the warm virtue of that lovely creature.

Towards the morning, when the cock crew, the wife slipped in beside her husband, and pretended to sleep.

Then the maid tapped gently on the happy man's forehead, whispering in his ear, "It is time, get into your clothes and off you go it's daylight." The good man grieved to lose his treasure, and wished to see the source of his vanished happiness.
"Oh ! Oh !" said he, proceeding to compare certain things, "I've got light hair, and this is dark."
"What have you done ?" said the servant; "Madame will see she has been duped."
"But look."
"Ah !" said she, with an air of disdain, "do you not know, you who knows everything, that that which is plucked dies and discolours ?" and there upon roaring with laughter at the good joke, she pushed him out of doors. This became known. The poor advocate, named Feron, died of shame, seeing that he was the only one who had not his own wife while she, who was from this was called La Belle Feroniere, married, after leaving the king, a young lord, Count of Buzancois. And in her old days she would relate the story, laughingly adding, that she had never scented the knave's flavour.
This teaches us not to attach ourselves more than we can help to wives who refuse to support our yoke.