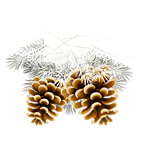 Artist - schedule Guram N. Dolendzhashvili was born in 1943 in the city of Kutaisi, Georgia.
Honored Artist of Georgia.
Honorary Academician of the Russian Academy of Arts.
He writes on large format paper almost touches prominent eye pencil.
In 1968 he graduated from Tbilisi State Academy of Graphic Arts.
He studied at the studio of Professor Lado Grigolia.
In the late 90's the artist moved from Georgia and currently lives in Moscow.
On the easel, he traveled in Kamchatka and Chukotka, Sakhalin and the Kuriles, the White Sea, in Yakutia and Dagestan.
Member-Union, republican, regional, personal and international exhibitions held in Australia, Austria, England, Argentina, Belgium, Bulgaria, Hungary, Vietnam, India, Iraq, Kompuchii, Cyprus, Cuba, Mexico, Mongolia, Netherlands, Nicaragua,
Poland, Romania, United States, Germany, France, Czechoslovakia, Sweden, Switzerland, Yugoslavia, Japan.