A Broken Heart
© Jenna



How do I mend a broken heart ?
My entire world has fallen apart.
How do I find hope in a brand new day,
when the one I love has gone away ?
My mind overflows with memories of you,
of all that we've shared, all that we knew.
I long for your touch and your warm embrace,
the look in your eyes, the smile on your face.
My dreams are filled with your soft gentle kiss,
I wake and cry for all that I miss.
How do I mend a broken heart,
when my one true love and I are apart ?
My heart knows to love only you, it won't let go, what do I do ?
Our moments together were precious and few,
but I cherished them all more than you knew.
I love you my angel and always will,
I loved you then and I love you still.
Bottom Of My Heart
© Efi




Don't talk anymore my love
Just look at me
and you will understand
how I feel.
Look deep in my eyes
and you'll see your name,
my soul's broken mirror.
I love you more than you believe,
like you are my life,
my other half,
my subconscious guardian angel.
Look around you,
has anyone loved you more than I do?
Never cry my love
cause you'll make me bleed.
Always be happy
cause your smile is a source of life for me.
I breathe when you breathe.
But forgive me
for what I say.
I know you feel nothing.
For you I'm just a silly game
that you played with once
and now you hate
even to look at.
I'm sorry for my feelings
I know they drown you,
they don't set you free.
Come and tell me you hate me
that there's no other chance,
no fake hope.
Don't show me, but tell me.
And then I will leave
I swear I will leave you,
my endless pain.
It's not your fault,
I can't blame you
it's me who loves you.
Tell me your truth
and you'll never see your name in my eyes again,
cause I'll keep our past and my love
in the bottom of my heart
and I'll be gone...
I Tried So Hard
© Whitney Barton


I tried so hard.
I tried my best.
I gave you my all,
and now there's nothing left.

You stole my heart,
then tore it in two.
Now I'm falling apart,
and don't know what to do.

Divided by decisions,
burned by the fire.
Confused by your words.
Tempted by desire.

I'm living in the present.
My mind is on the past.
Not knowing what I'll lose.
Not knowing what will last.

Blinded by fear.
Drowning in doubt.
Struggling to be free.
Looking for a way out.
He'll Never Know
© Jennifer


I want to run, I want to hide.
From all the pain he caused inside.
I want to scream, I want to cry.
Why can't I tell him Goodbye ?


I want to move on, I just can't let go.
I love him more than he will ever know.
I want to start over, I want to feel free!
But this pain will never leave me be.


He hurt me bad, the pain is deep.
From all the promises he couldn't keep.
All the lies, I heard him say.
Are in my head and just won't fade.


How can I forget him, leave the him behind.
Erase the memories from my mind.
He doesn't love me, and he never will.
He will never care, how I feel.
The Kiss
Sara Teasdale
I hoped that he would love me,
And he has kissed my mouth,
But I am like a stricken bird
That cannot reach the south.



For though I know he loves me,
To-night my heart is sad;
His kiss was not so wonderful
As all the dreams I had.
Choice
by Angela Morgan
I'd rather have the thought of you
To hold against my heart,
My spirit to be taught of you
With west winds blowing,
Than all the warm caresses
Of another love's bestowing,
Or all the glories of the world
In which you had no part.


I'd rather have the theme of you
To thread my nights and days,
I'd rather have the dream of you
With faint stars glowing,
I'd rather have the want of you,
The rich, elusive taunt of you
Forever and forever and forever
unconfessed
Than claim the alien comfort
Of any other's breast.



O lover! O my lover,
That this should come to me !
I'd rather have the hope of you,
Ah, Love, I'd rather grope for you
Within the great abyss
Than claim another's kiss-
Alone I'd rather go my way
Throughout eternity.
Tears
by Erika


Tears of blood fall from my broken heart
I never thought we would be apart

When you held me you said "forever"
Now that you're gone I know you meant "never"

Saying you love me with that look in your eye
And that was a cold hearted lie

Your tender touch, a soft kiss
Two things about you I will miss

As I sit here thinking about you
My face is wet with tears past due

I should've cried a long time ago
But I loved you so

I know they say love is blind
But I had only you on my mind

A hurt so deep it cuts like a knife
But wounds heal and I'll go on with my life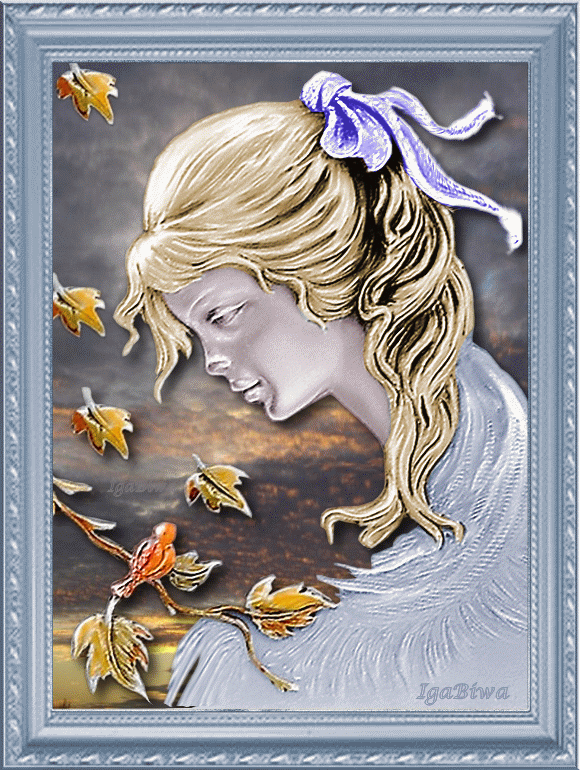 Do You Know....
© Michelle Boyd


Do you know a life of loneliness and one filled with pain
living a life with nothing to gain. Surrounded by darkness
Overwhelmed with shame.
A life without peace with no one to blame.


Do you know of a place unseen,

a place that holds only shattered dreams,
A place filled with sorrow with no end in sight,
I am given this gift each and every night.



Do you know of a place so cold,

this is the place I call my soul.
A place without hope or comforting dreams,
a life not worth living wouldn't it seem



Do you know of a life, that should have never been, and the feeling
that today, this life has to end.
One more day of sadness is much too hard to bare,
I am tired of living a life of heart ache and despair.



Do you know a person with so much pain inside,
or the feeling of loneliness when
no one hears your cries,
maybe when the tears are gone,
and I can clearly see, the only question left will be..

DO YOU KNOW me ?

To A Young Girl
William Butler Yeats
My dear, my dear, I know
More than another
What makes your heart beat so;
Not even your own mother
Can know it as I know,
Who broke my heart for her
When the wild thought,
That she denies
And has forgot,
Set all her blood astir
And glittered in her eyes